Senior Project by Brendan Rose '22 a Personal Journey
His grandmother's tireless efforts during the polio vaccination rollout in the 1950s has striking similarities to today.
Brendan Rose '22 had known about his grandmother's pioneering efforts to get people vaccinated during the time of polio, but it wasn't until the COVID-19 pandemic that he could really appreciate the significance of her accomplishments.
Past is Prologue
The journalism major is researching his own family history as the subject of his senior project. The polio vaccine became available in 1955 and his grandmother, Louise Rose, joined the vaccination effort as a member of the Junior Women's Club and March of Dimes in her hometown of Portsmouth, VA.
The elder Rose worked tirelessly to educate families about the benefits of the vaccine, while determined to grapple with its inequitable distribution by setting up free vaccine clinics in underserved areas. She successfully established of one the first mass vaccination clinics in the country.
Brendan Rose, a resident of Manhattan, revisited his family's history when he recognized the parallels between polio and COVID-19 in terms of vaccine hesitancy and the inequities inherent in its rollout. He pulled from storage his grandmother's scrapbooks filled with information she collected.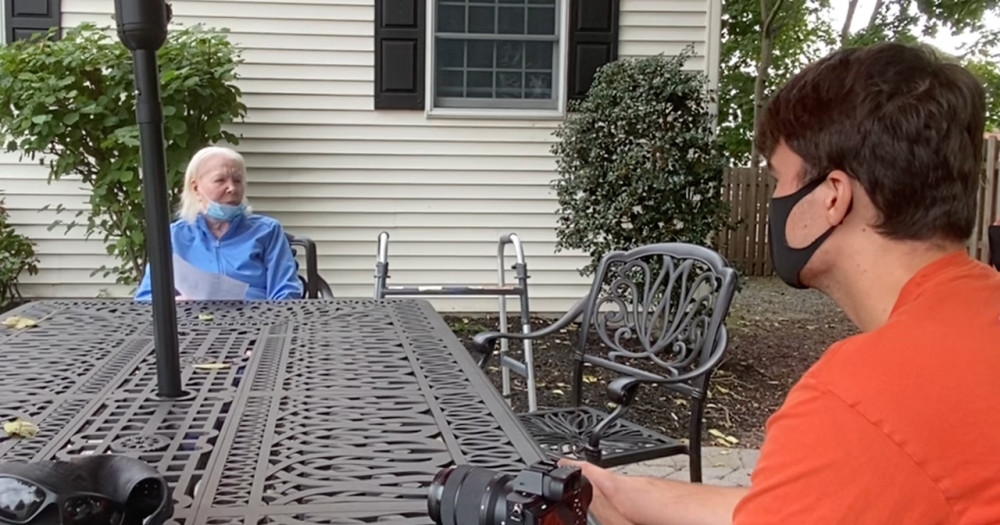 "I had known about the story, but not until the pandemic did I start to look through the news clippings and photos. What I found was a stunning story that was incredibly relevant to the current pandemic. That is when I decided to scrap my original senior project and focus on this," he writes.
Stories of Impact
While he always had an interest in news and politics, Brendan's decision to study journalism was fueled by the 2016 election. "The opportunity to tell really important stories that can make an impact is what I'm really excited to work towards."
After graduation in December, he's aiming for a job with an international outlet. He's interested in both politics and climate change. "Hopefully, I will find a job writing for a publication covering those topics. I would really like to be a foreign correspondent covering international politics, so the ultimate goal is to work for one of the major international papers."
For now, he's focusing on writing a long form magazine article to tell his own family story of impact. He received a Werlinich Senior Project grant in the spring to travel to Virginia to conduct research and he returned again this summer.
While he's aware of the pitfalls of reporting on his own family's history, "I think the personal aspects of the story only make it stronger because it gives me a unique perspective. But I also acknowledge that I need to base everything on reliable historical sources and not tell the story through rose-colored glasses."
Sadly, Brendan's grandmother passed away last January at 92. "It has been incredibly rewarding to tell her story to people, but that she is not here to experience that recognition is a little bittersweet."
---
Read more about Louise Rose and Brendan's research journey here.