Professors Receive Grant for Innovative Study Abroad Program in Norway
The SUNY Chancellor has awarded Assistant Professor of Liberal Studies Ragnhild Utheim and Distinguished Professor of Sociology and Gender Studies Lisa Jean Moore a grant for creating a study abroad opportunity that addresses climate change.
The Chancellor's Grant for Innovative Study Abroad Programs (ISAP Grant) is a competitive award providing financial support to unique study abroad programs and opportunities to increase student mobility overseas.
Conceived of as a partnership between Purchase College and the University of Oslo, "Politics and Practices of Climate Change in Cross-Cultural Perspective in Norway" is an innovative and interdisciplinary program planned for summer 2021 to address global environmental challenges by studying them locally.
Offered in a non-traditional travel abroad location, the program plans to attract interdisciplinary majors from divisions across the college.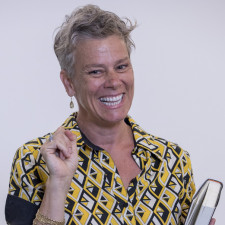 Distinguished Professor Lisa Jean MooreThe program is the brainchild of Professors Utheim and Moore. "Norway is an ideal location for learning about climate change and sustainability," they write. "​The country was awarded as the European Green Capital in 2019 by the European Commission and is renowned for its environmental policies, strong focus on renewable-energy production, and comprehensive environmental regulatory system."
Norway's capital city has proactive plans to reduce emissions by 95% and become a zero-emitting city by 2030.
"Students will broaden their knowledge of how human activity and everyday lived experience in disparate locations contributes to climate change, as well as how government policy and planning factor into sustainability initiatives," Utheim writes. "Equally important, the intercultural learning will allow students, as global citizens, to build their collaborative skills and practice generative knowledge accumulation across cultural differences."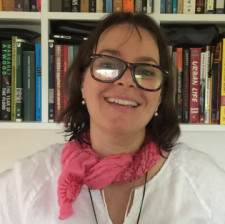 Assistant Professor Ragnhild UtheimThe Office for Global Education will pilot the program next summer with space open to 10 to 20 students. That number will grow to 20 to 30 in subsequent years.
The Chancellor's Award will lower financial barriers for students to participate, allowing Purchase to move one step closer to meeting the goal shared by Purchase and SUNY of providing global learning that is truly accessible to all.