An Expanded Outlook: My Experience in the Soliya Connect Program
April 20, 2022
Jack Byrne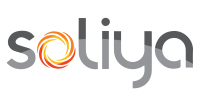 SDG 17: Partnerships for the Goals
Participating in the Soliya Connect Program last semester was an extremely fulfilling experience. For those who don't know what Soliya Connect is, it's a program where college-aged students from all over the world are assigned a group and meet virtually with that group over the course of around two months. Each group has a trained facilitator that makes sure the conversations are both fruitful and respectful. The facilitator typically does much of the speaking early on in the program, but as the students become more comfortable speaking with each other, the students themselves actually begin leading discussions. There are small assignments throughout, and the program culminates with a paper detailing your experiences in the program.
I really enjoyed my time taking part in Soliya Connect. It provided me with an opportunity to sit back and learn from the perspectives of people from all across the world, while allowing space for me to share some of my own experiences as well. To have the ability to talk about meaningful issues with people of similar ages from many different countries is incredibly impactful. Soliya is a space that is perfectly tailored for these sorts of connections. The conversations I was a part of during my time in Soliya Connect helped to expand my worldview in a truly global way.
My group had about 10 students in it, and most of the students regularly came to class and participated in discussions. I was in a good group, as I've heard other students talk about how their groups hardly ever talked, but that was just not the case for me. Among my group, there were students from Detroit, the Netherlands, Germany, Libya, the United Arab Emirates, Lebanon, Iraqi Kurdistan, and Pakistan. As an American, it was extremely informative for me to hear the perspectives and experiences of students from Europe, the Arab world, and Pakistan. I found that my culture and lifestyle was similar to the European students, but that the experience of the students from Southwest Asia was quite different from my own. This provided me with a great opportunity to both listen to people with familiar perspectives and to those with perspectives grounded in experiences unfamiliar to me.
Our group had many meaningful conversations over the course of the semester, and the first had to do with the topic of culture. The facilitator asked everyone what culture meant to us and to describe our own cultures if we could. The conversation was slow going at first, but it eventually picked up into a beautiful experience where students detailed their unique cultures. Participants talked about particular foods, clothing, and holidays that make up the cultural fabric of their countries. I recall a student from Libya sharing her screen and showing us some of the dresses that are specific to her country and culture. The conversation ended up being a really rewarding first experience with each other. I think that this first conversation helped dissolve some of the group's initial hesitancy, as the second major conversation was quick to start and maintained that pace throughout. The subject of this next conversation was climate change, and it was something that we all as young people had something to say about. I remember talking about the fossil fuel industry's grip on American politics, and while the group came to the general consensus that the issue was not being properly addressed by world leaders, there was an agreement that we shouldn't lose hope in the future as well.
The last major conversation dealt with global politics. This was a conversation where I made sure to sit back and listen to the experiences and perspectives of the students from Southwest Asia. As students from outside of the West, they had far more to teach me than vice versa when it came to this topic. Many of them talked about wars that had devastated their countries, and about how their experiences with war had had an immense impact on them growing up. The student from Libya detailed how her family had been shot at during the Libyan Civil War, and a student from Pakistan talked about the effects of the Afghanistan War on people he knows in Afghanistan. This last major conversation was particularly moving, and was the most impactful in expanding my worldview. It helped me better understand just how difficult many peoples' day-to-day lives are outside of the West, and how easy my life has been in comparison.
The Soliya Connect Program was instrumental in giving me a more global outlook on the world. Through conversations with students from many different countries, I was able to learn from experiences and perspectives that differed greatly from my own. I would recommend the program to any student who has the opportunity to take part in it.
Jack Byrne
2021 Cohort