Associate Professor of New Media and Graphic Design
Hakan Topal is an artist living and working in Brooklyn, New York.  Trained as a civil engineer (B.S. at METU, Ankara), he continued his studies in Gender and Women's Studies (M.S. at METU) and Sociology (M.A. at NSSR, New York). He obtained his Ph.D. in Sociology from the New School for Social Research with a focus on urban sociology and sociology of arts.He was the co-founder of the international art collective xurban_collective (2000–2012) and exhibited his collective and individual art works and research projects extensively in institutions such as the 8th and 9th Istanbul Biennials; apexart, New York; Thyssen- Bornemisza Art Contemporary (TBA21), Vienna; Kunst-Werke, Berlin; ZKM Center for Art and Media, Karlsruhe; MoMA PS1, New York; Platform, Istanbul, the 9th Gwangju Bienniale; and ICP Museum, New York. Topal represented Turkey in various international exhibitions including the 49th Venice Biennial Turkish Pavilion. His texts and projects have been featured in various international journals, books, and catalogs.
For more information: http://hakantopal.info
Research Interests
Sociology of Art and Design, Urban Sociology, Commons and Social Engagement, Community Arts, Contemporary Art Biennials and Museums, Art and Technology, New Media, Social Design, Social Justice, Aesthetic Justice, New Institutions, Political Activism and Art
Representative Courses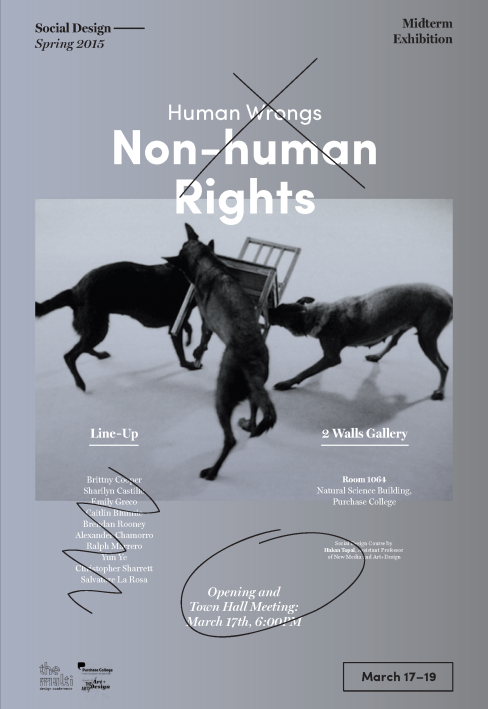 Fall 2019
Design Principles (New Media)
Senior Seminar for New Media
Spring 2019
Social Design (Design & New Media)
Design Principles (New Media)
Fall 2018
Design Principles (New Media)
Junior Seminar for New Media
MFA Media Arts - Media Arts Practice I
Spring 2018
Social Design (Design & New Media)
Design Principles (New Media)
Shock & Awe (MFA Graduate Seminars)
Presentations / Conferences
Recent Presentations

2019
Parsons Fine Arts Visiting Artist Lecture Series: Hakan Topal.The New School University, New York.
Bodies of Evidence: Ethics, Aesthetics, and Politics of Movement."Amor Mundi" at Bimeras. Istanbul
Visiting Artist at Datça Summer School. Datça, Turkey.
2018
Still Life (Newgray: 2018) Book Launch Event. With Hakan Topal, Veli Encü and Jeffrey Goldfarb. The New School University Center, New York.
The Art of Civil Action: Political Space and Cultural Dissent (Valiz: 2017) Book Launch & Panel Discussion. With Pascal Gielen and Hakan Topal, Moderated by Sara Reisman. The 8thFloor, SD Rubin Foundation, New York.
Art in revolution - The challenges of art in situations of political repression. Kunsthal Extra City. Antwerp, Belgium.
Bodies of Evidence Conference. Akademie Schloss Solitude. Stuttgart, Germany.
In Conversation: For Freedoms, Performing Politics. Neuberger Museum, Purchase College.
Art Institutions & Contemporary Art Practices beyond the West. East++ Event at Neuberger Museum, Purchase College.
Exhibitions / Performances
Recently on view:
2018       
Bucharest Biennial,Bucharest, curated by Beral Madra and Răzvan Ion
BB8 after BB8, CAC Bukovje/Landskrona, Sweden, post-curated by Nina Slejko Blom and Conny Blom
2017       
Dark Ocean,Law Warschaw Gallery, St. Paul, MN, curated by Jehra Patrick
Südûr | Emanatio, Oda Art Gallery, Architectural Association, Ankara, curated by Onur Kara
Harbor,Istanbul Modern Museum, Istanbul, curated by Celenk Bafra
Perpetual Revolution, International Center of Photography Museum, New York, curated by Carol Squiers, Cynthia Young, Susan Carlson, Claartje van Dijk, Joanna Lehan and Kalia Brooks
Sinking Cities, PC4: Purchase College Center for Community and Culture, Yonkers curated by Steven Lam and Tal Beery