Born and raised in Ellenville, NY; Hannah is now pursuing her passion in Technical Direction. Some of her highlights at Purchase College include: The Last Days of Judas Iscariot (TD), Spring 2021 Reps: Wolves Eat Elk and Passage (TD), Spring 2020 Reps: Bright Room Called Day and Marisol (Production Flyman, Lead Flyman, and Safety Supervisor), The Wolves (Lead Technical Draftsman), Earthquakes in London (Lead Scenic Carpenter), Scenes from Metamorphoses (Carpenter and Welder).
Outside of Purchase College, she has worked with PRG Scenic Technologies (New Windsor, NY), Juniper Street Productions (New York, NY), and Rose Brand (Secaucus, NJ). Some of her highlights from these companies are: Frozen: First US Tour, 2020 CNN National Democratic Debates, Madonna's Madame X Tour, Rocktopia, Once On This Island.
---
Select Photos and Productions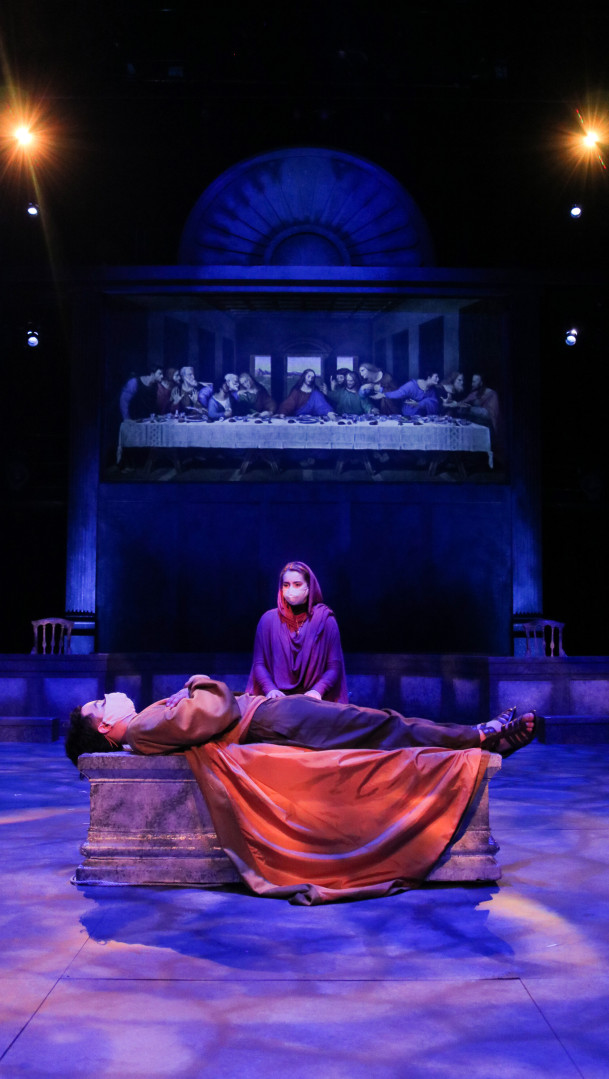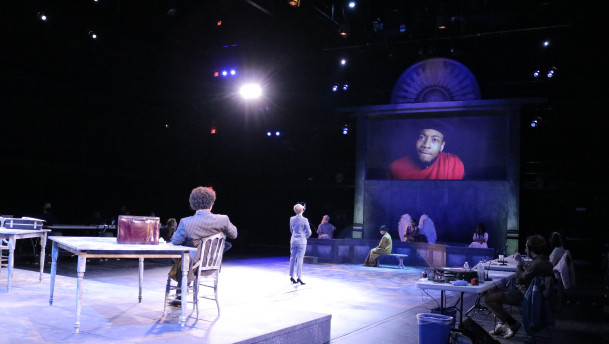 The Last Days of Judas Iscariot was the first Mainstage the Purchase Theatre Arts Conservatory put on that was completely produced, rehearsed and preformed following COVID Guidelines and Restrictions set by SUNY. There was a mix of in person, live streamed, and recorded clips of actors to help tell the story while still socially distant.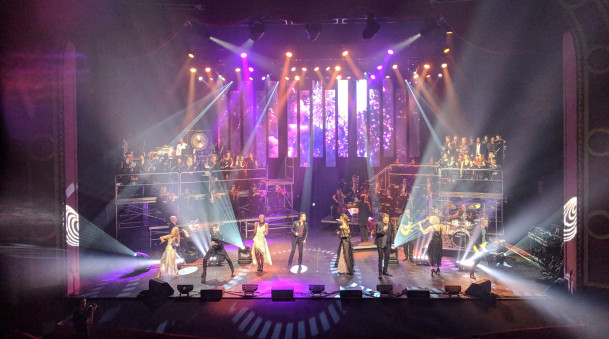 Rocktopia - Based off a popular PBS Television special, Hannah was able to be a part of this show from their out of town, load in, and load out.
Marisol-Fly rig was installed using and under the supervision of Flying by Foy, one of the leading companies that specializes in flying actors.
Video By: Mike Donato (Technical Director)