Latest Podcast "Cover Up: The Pill Plot" by TJ Raphael '11 Cracks Top 200
The investigative reporter and host explores the fascinating and frightening true story behind bringing the abortion pill to the US in the 90s. 
---
TJ Raphael '11 (Journalism, Political Science minor) is a seasoned audio journalist whose critically acclaimed programs have reached millions of listeners.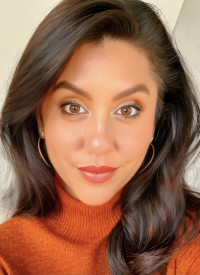 She spent a year reporting her latest documentary series, Cover Up: The Pill Plot, exploring the history of the abortion pill, then created, hosted, and produced the show for Sony's Global Podcast Division.
It reached 42 in the coveted Apple Podcast Top 200 True Crime chart.
"Over the course of my reporting, I uncovered an international drug smuggling scheme carried out by a handful of dedicated radicals who changed American history forever," Raphael writes.
---
"T.J. Raphael's podcast Cover Up captures the shocking twists, turns, and overarching culture of violence that brought the abortion pill into the country."
---