Spring Break Alternative Service Trip
Purchase students in Cartagena, Colombia with children and Alex Rocha from The Alex Rocha Youth Center.
---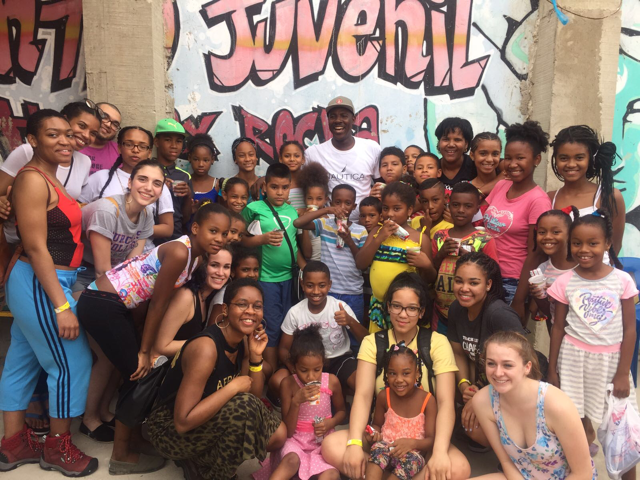 On April 8, eleven students from Purchase College embarked on an alternative service trip to Cartagena, Colombia with two staff members from the Office of Community Engagement. 
While in Colombia, the students will be working with children at The Alex Rocha Youth Center as well as participating in cultural immersion activities and trips. This trip was organized by a working group of professional staff members in OCE and made possible by a grant from the Purchase Student Government Association. 
 
Participating Purchase Students:
Cat Feliz '17
Thalia Rodriguez '17
Lauren DeLeon '18
Isis Gonzalez '20
Hailey Marino '17
Sydney DuPree '17
Stella Heinz '18
Zuko Nyaawie '20
Kamali Williamson '19
Franky Pace-Nunez '20
Cameron Verge '20
Participating Advisors:
Brittney McFadden, Residence Coordinator, Farside 
Geo Borden, Assistant Coordinator of Diversity Initiatives, Multicultural Center