Meet the Writers: Jeannette Claus
April 18, 2022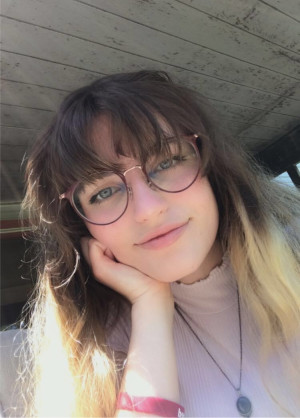 SDG 13: Climate Action
Global citizenship is the defining characteristic that unites everyone on the planet. It is an identity that transcends politics and geography, or any other social construct that makes up the world in which we live. It is so important to be aware of all the things going on in the world, even if those are things that cannot be solved immediately. Every person living on planet Earth has a duty to care for and protect the environment for the future generations yet to come. One of the most important issues that we, as a collective whole, should be working towards solving is the current climate crisis. The planet is not just threatened by the reliance on fossil fuels but its reliance on economic systems that place more significance on profits over people.
Like many others around my age, my first realization that everyone had an impact on the planet was during the Deepwater Horizon oil spill in the Gulf of Mexico. I was only eight years old at the time, but I can clearly remember the shock and horror that I had felt as I learned about how oil had gotten into the oceans. At the time, I did not realize just how bad the oil spill had been; I was only aware of the harm that oil was going to bring to the ocean, and subsequently, humans. It was not until I was halfway through high school, at 16 years old, that I learned over three million barrels of oil had been spilled, and that most of the oil had not been cleaned up to this day. In doing further research, I learned that decades on from these ecological disasters marine life still had yet to fully recover from the spills. These issues have only been magnified in recent years; the most urgent amplification being the protests to stop Line 3's construction in the latter half of 2021.
In the last few years, the climate crisis has become an increasingly urgent matter that demands to be dealt with. Rising global temperatures, sea levels, and the increasing frequency of droughts and severe weather have only amplified how urgently we need action on a global scale. Inaction from government leaders has prompted students across the world to demand our leaders do something before it is too late. People in poor, "under-developed" countries are already being forced to flee their homes to outrun the climate crisis that has already begun knocking on their doors. Though there is not a lot the individual person can do about rising temperatures, or refugees fleeing famine or war, simply being aware can be enough. Talking about these issues and educating others on important world events can be enough. These issues have pushed me to look at climate news from various sources around the world in order to stay informed. I know that solving the climate crisis is not an issue that the individual can solve alone. However, it is one that demands urgent and immediate action from people all over the world – action that includes demanding that world governments do something more than the empty promises they have been making for years.
Action on a global scale has never been as urgent as it is now. It is so incredibly important for people to demand action from their governments on the current climate crisis. The planet is our only home; there is no option B for humans if we make this one uninhabitable. It is crucial that humans take care of the environment that surrounds us as we are also a part of that very same environment we have done so little to protect. Global citizenry requires that we show compassion to ourselves, our home, and each other. It demands that we stay well-informed about humanitarian crises and ecological disasters. As the current inhabitants of the planet, it is our job to strive to make the world a kinder, more just world than the one we have inherited.
Jeannette Claus
2020 Cohort– Editorial Committee '21-'22