Meet the Writers: Chanelle McKenzie
April 20, 2022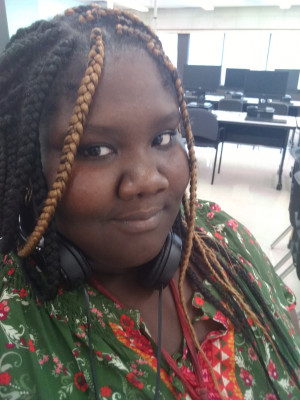 SDG 5: Gender Equality
Being a part of a globalized society led me to the question, "What is a global citizen?" To me, a global citizen is someone who identifies with being part of a global community, and their actions contribute to making that community better. With every global citizen, there is one thing that unites each individual as a whole– the global identity. For my global identity, I consider myself an African-American with Carribean decentage because, on my Mother's side, all my relatives including my grandparents were immigrants from the Caribbean; more specifically, they came from the island of St.Vincent which made me the second generation (after my mother) to be born in the United States. On my father's side everyone is American. With this Identity I have been granted, I have learned that because of my global identity I can pursue opportunities that can enable me to better understand how I can impact and change the world. However, having a global identity adds an extra layer of responsibility associated with being a part of the globalized world. Being a member of a global community means one understands the knowledge and gains awareness about the social, political, and economical problems and issues within the world.
Even though my Caribbean heritage has a diverse region of countries, there are a large range of social problems with which they are faced. Through my research, I learned about other problems and issues the Caribbean faces such as human rights, inequality, environmental degradation, and even hunger– but the issue I have the most interest in is gender inequality. The field that I wanna go into is the computer science and mathematics field, which is a hard subject to work in, and is why I want to be one of few women in my family that works within this field of work. Since most of the women in my family work in the healthcare and retail field, it was almost an expectation that I either become a nurse or something that was deemed "easier" because math was thought to be a man's subject. I want to prove to them and the world that women, especially black women, can go into a "man's" field and work harder if not better than men do. I have a long journey ahead of me but I know that with a little hard work and dedication I'll be able to accomplish my goals and dreams.
My global identity is important to me because I learned about all the problems, interests and culture within my identity which gave me some meaning to my life. My identity is a huge part of how I was in the past, how I am in the present, and how I will be in the future. The knowledge of my global identity is a privilege to which I will wear as a badge of honor so that I can pave a way for future generations to live in a better community and globalized world.
Chanelle McKenzie
2020 Cohort