Meet the Writers: Jack Byrne
April 15, 2022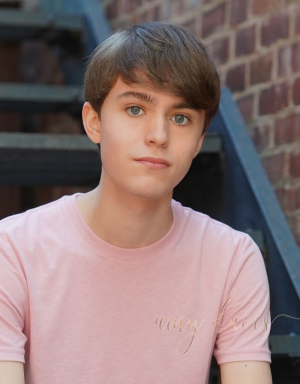 SDG 13: Climate Action
I was driven to become more globally conscious by the issue of climate change. Like most young people, I view climate change as an existential threat to life on Earth. We cannot maintain the current level of fossil fuel emissions without irreparable harm to both biodiversity and our standard of living. When thinking about a truly global issue like climate change, you quickly come to the conclusion that any major solution is going to have to be similarly global in nature. One country meeting emissions standards is not going to be enough. We need solutions that bring every country into the fold, and that every country is willing to meet. This is a daunting proposition, but it is what is needed to avoid the worst effects of climate change. Learning to think about this issue in a global way has led a lot of people my age to become interested in global issues in general.
From there, the issue of climate change led me to become interested in politics. Any solution to climate change is necessarily political since every single country on Earth needs to be involved in the process. The challenge is that each country has different needs and demands. There are countries that are more developed and countries that are less developed. There are a few countries that emit a greater amount of fossil fuels than the others. Many countries are still largely dependent on fossil fuels to meet the needs of their citizens. These are all political factors that need to be taken into account when coming up with a plan to tackle climate change. The process of drawing up a plan is just as political, as negotiations are always necessary. There are some countries that are more willing to cut emissions than others. Plenty of countries may be willing to cut certain fossil fuels, while preferring to keep some. This task of negotiation is necessarily political. Any solution to address climate change will require political change and dialogue. Therefore, the issue demands all of us delve into the political arena on both a national and international level. The problem posed by climate change led me to politics, and global politics in particular.
When thinking about global politics, something that I've always struggled with is the fact that there are a few countries with so much and many countries with so little. As a result, a handful of countries really dictate things, while a majority are forced to follow along. I think that the UN has done a great job at working to combat this discrepancy, but even the UN is structured in a way that inherently benefits the powerful countries. I've always tried to connect this reality to my thoughts regarding potential climate change solutions. If we want a plan that tackles climate change in a way that is truly fair, then I believe that the more developed countries will have to shoulder more of the load than the less developed countries when it comes to cutting emissions. These countries were able to benefit and develop using fossil fuels in a way that is not realistic for developing countries today. Therefore, they should carry the majority of the burden when dealing with the issue.
Thinking globally is vitally important in this day and age and thinking about international issues, like climate change, is what helped get me there.
Jack Byrne
2021 Cohort