Specific responsibilities have been delegated to the Audit and Finance Committees. Purchase College Foundation financial records are audited on an annual basis by Bonadio & Co, LLC, Certified Public Accountants.
From July 1, 2016 to June 20, 2018, private donors to Purchase College, the Neuberger Museum of Art, and The Performing Arts Center contributed $5.2 million in gifts, an increase of nearly 15% over the previous year's total of $4.5 million. The contributions went to a variety of purposes, ranging from student scholarships and faculty support to instructional programs that build the curriculum and enhance the college's service to the community.
Consolidated Financial Statements
Purchase College Foundation and Subsidiary
Friends of the Neuberger Museum of Art
IRS Form 990
Purchase College Foundation
Friends of the Neuberger Museum of Art
Annual Reports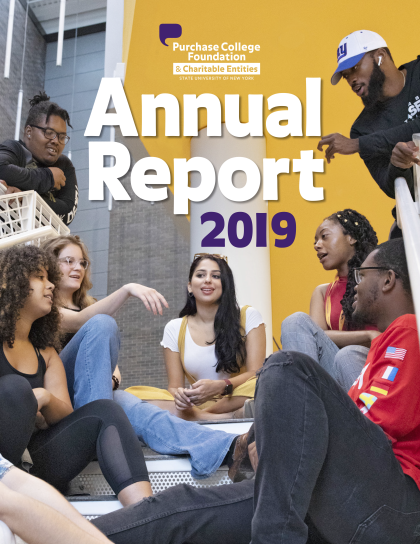 The Purchase College Foundation is a 501(c)3 not-for-profit organization that serves as a liaison between donors and the college, The Performing Arts Center, and the Neuberger Museum of Art.