Did you have a great experience at Purchase College and want to give back to help current students? Do you want to share your professional expertise with students in the classroom? Interested in growing your resume with a speaking engagement?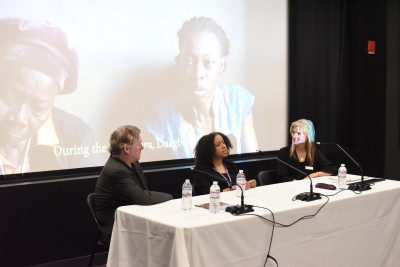 Purchase College faculty are always looking for new ways to enhance the program experience and augment their instruction by bringing real-world practitioners into the classroom (whether in person or via Zoom).

Our Alumni in the Classroom program provides opportunities for alumni guest speakers to give current students a firsthand look at career possibilities and life after Purchase.  
Let us know if you would be interested in sharing your experiences and expertise in any of the topics listed below … or suggest another subject that you might address in a classroom setting. 
Communications
Liberal Studies
Business / Management 
Professions
(Any Major)

Academics
(including Special Education
& Disabilities)

Marketing / PR
(including Literary PR)

Podcasting / Social Media

Generating start-up capital

Nonprofit management
(especially social- and/or
arts-related issues)

 
 
 
 
 
 
 
 
 
 
If selected, a member of the faculty will contact you directly to discuss possible speaking dates and times.
Questions
The Office of Alumni Engagement is here to help. Contact us at 914-251-6054 or e-mail us at alumni@purchase.edu for more information.