What does the Purchase College Alumni Association (PCAA) do?
Its mission is to cultivate fellowship among alumni and foster mutually productive and rewarding relations between alumni and the College community.
Letter from the Alumni Association President
---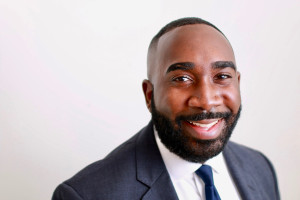 Dear Fellow Alumni,

On behalf of the Board of Directors of the Purchase College Alumni Association (PCAA), I hope that you, and your loved ones, are well during these challenging times. The Coronavirus (COVID-19) has fundamentally changed our daily lives including how we interact with others and to the delivery of our work. At our beloved alma mater, classes across all disciplines have moved to distance learning. All COVID-19 updates related to Purchase College can be accessed here. While the impacts of COVID-19 will vary amongst us, I am here to let you know that the Purchase College Alumni Association is here as a resource to you.

As a lifelong commitment to our alumni, Purchase College will continue to offer career support through the Career Development Center and mentoring and networking opportunities through the Purchase College Alumni Mentoring Network.

For those who have not yet signed up to be a mentor or a mentee, this is a great time to share your experience with young alumni and students. And for those looking for advice and guidance, Purchase alumni are ready to help you as you navigate your career path. In partnership with the Office of Alumni Engagement, we are pleased to offer a series of virtual programs  and initiatives for alumni to participate and engage in. The Alumni Admissions Ambassadors and Alumni Postcards programs are two examples. However, we are seeking volunteers to create virtual events and programming for our alumni community. We welcome all ideas. Interested alumni can visit this webpage  to volunteer.

For questions, please contact alumni@purchase.edu. In your submissions, we encourage you to Think Wide Open.

Stay safe and well. Hoping to greet many of you virtually soon.

Kevin Collymore '10
---
About the Purchase College Alumni Association
There are many ways to stay connected to classmates, fellow alumni, and the college. One of the easiest is to get involved with the Alumni Association — all Purchase alumni are automatically members.

The Association plans, engages, and assists in activities that stimulate, give expression to, heighten, and enrich aspects of life for alumni, students, faculty, and staff of the College.  Get involved and make an impact by paying it forward for the next generation of alumni.
Join the Alumni Board
 See who's already serving on the 2019-2020 Board of Directors.
For information about membership and serving, e-mail alumni@purchase.edu.