Achieve personal vocal growth by learning a healthy vocal technique!
 

Grades 9-12

Location: Music Bldg., Room 0052

Achieve personal vocal growth by learning a healthy vocal technique. Through a variety of exercises designed to strengthen the voice and help you reach your full and true potential, you will explore an in-depth study of vocal skills and concepts and gain insight into the capabilities of your instrument and its possibilities.

Discover how to be an engaging, dynamic performer and interpreter as you explore many styles of music, including musical theatre, standards, pop, cabaret, and jazz. Learn about vowel color, diction, tone quality, phrasing, expression, interpretation, and dynamics. Understand how to approach a song from the basic learning stages—accuracy of notes and rhythms—through a polished, thoughtful and musical performance of the song.

Work on solos as well as group singing to grasp the technique of vocal blending. Master classes in vocal jazz will be offered by Alexis Cole, who teaches jazz voice in the Conservatory of Music at Purchase College. Emerge with a true sense of your own vocal possibilities, musicianship, style, and artistry.
Typical Day
9:30-10:15: Vocal Technique
We hit the ground running daily with group and individual vocal warm-up and technique lessons. Apply technique to simple group songs.
10:15-12:00: Performance and Music Practice/Technique
Each day we will delve into any combination of the following:
Music theory –notation, solfege singing
Rhythmic and harmonic exercises
Approaching your song-learning what every mark on the page means!
Learn group songs/blending voices
Discuss and learn about different singing styles
Musical Bag of Knowledge-over 50 musical ideas and terms will be introduced and you will practice these throughout the session. Your bag, which will be filled with an immense amount of musical knowledge, will be yours to keep and use as you pursue your singing
12:00-1:00: Lunch
1:00-1:45: Listen to favorite artists and discuss; continue work from the morning session on Performance and Music Practice/Technique
1:45-3:00: Individual work on performance pieces.
3:00-3:30: Group songs—harmonies and blending
On two different days there will be a morning jazz vocal workshop
Session II: July 15–July 26
Monday–Friday, 9:30 a.m.–3:30 p.m.
$1,200 for the first registration
$1,080 for the second registration in the family, Purchase College employees and alumni, and early registrations (received by May 10, 2019)
For a well-rounded summer, combine with Acting on Camera Boot Camp, Musical Theatre Boot Camp, Songwriting Workshop, Modern Journalism, eSports Apprentice - YouTube© Streamers and Gamers, Battle Royale: Make Your First Fortnite® Style Video Game, and/or Web App Creator and Python Programmer. Discount for enrolling in multiple programs.
Interested in undergraduate music programs at Purchase College? Check out Voice & Opera Studies, Studio Composition, Music Composition, Studio Production, and Jazz Studies Programs in the Conservatory of Music.
About the Instructors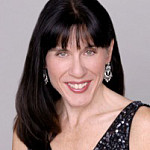 Regina Leon (lead instructor) holds a BS in applied voice (soprano) from SUNY New Paltz and is a voice teacher, vocal coach, music director, and an active performer of cabaret, musical theatre, and opera. Regina is a NYSSMA Voice Adjudicator and judges all levels of vocal performances at area festivals. She has taught voice at AMDA and currently serves as Musical Director for Briarcliff Manor high school and middle school musical theater productions. She teaches singing and vocal technique and coaches students in musical theatre, pop, and classical repertoire in Italian, French, and German. Regina also teaches the Vocal Styling Workshop at SUNY Purchase's PAWS program for area high school students.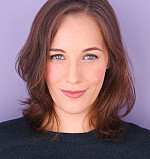 Rachel Kodweis (instructor/accompanist) is a NY-based actor, vocalist, and educator. Voice faculty with the Studio for Performing Arts (New Canaan, CT); SOOP Theater Co. (Pelham, NY), and Art House Astoria, (Queens, NY). Published in Music Alive! Magazine, (October 2017 edition). Her play Dark Eyes, (writer, choreographer, performer), was produced in March, 2017. Member and administrator with Cloud of Fools Theater Co. www.rachelkodweis.com