Explore your creative aspirations that will ultimately be expressed on screen!
Credit: Jaylen M., Modern Journalism 2016

Grades 9-12

Location: Music Bldg., Room 0039

This four-week precollege program is for high school students interested in writing, directing, editing, and acting in original movies, while learning the art of visual storytelling. Begin with shooting exercises that strengthen framing and composition skills. Learn how to tell a dramatic and visually interesting story by writing short scenes and then more complicated scripts. Develop and write scripts using professional scriptwriting software. Learn the art of storyboarding and previsualization, gaining comfort with lighting equipment and directing actors. Gain practice working on a set, creating collaboratively, and learn how to "crew." Editing and advanced editing techniques are taught using a professional digital editing system.

Students explore their creative aspirations that will ultimately be expressed on screen. They may work on specific genres of their choice, such as fiction, documentary, or experimental. Instructors provide guidance on creating a "calling card film," which can be useful in the college application process.

 

 
Students must supply their own camcorder or DSLR (digital single-lens reflex) camera. They should also remember to bring the connection cables and the manual for their device.
Gratuitous violence, use of guns, and/or offensive language are not permitted.
Family and friends are invited to a screening of selected works from each student on the last day of the Institute.
Topics Covered:
The Film Crew: Role of the Director, Camera Operator, Sound Technician, Producer
Storytelling: The art of developing a visual story with a beginning, middle and end.
The Screenplay: Using formatting software to write scripts in the Hollywood standard format. Transforming our ideas onto the page using plot, character and structure to push the story along.
Pre-visualization: Using storyboards and shot lists to pre-visualize the images in your film.
Pre-production: Planning, location scouting, and blocking so we are ready when the camera rolls.
Directing: Learn how to "cover" a scene using different camera angles. Collaborating with actors.
Stage Combat: Learning how to stage a safe, but real-looking fight for the camera.
Documentary: How is a documentary made? How is it different from other types of filmmaking?
Music Video: Creating strong, visual images you then edit together to enhance a music track.
Camera: Knowing how to use your camera so that it is second nature
Image Control: Composition, framing, camera position, camera movement, depth of field, etc.
Lighting: Setting up lights and understanding how to light for film.
Audio in the Field: Importance of clean audio, where to place the microphone.
Editing: Learn the editing software Adobe Premier and iMovie. Using advanced editing techniques to improve the quality of your final product.
Audio in Post-production: Using sound effects, re-recording dialogue (ADR), adding music.
Finishing and Polishing Your Work: Adding titles, special visual effects, and final audio mixing. Learning how to make a really good film even better.
Typical Day
We start each day by watching a scene or two from a great film. As we are watching we talk about the cinematography, storyline, editing, lighting style etc.
At 9:45 a.m. we begin the morning workshop or mini-lesson, (lighting, sound design, or camera techniques). We then break into groups and apply the concept discussed in the lesson.
Lunch
Continue our work on the day's topic or introduce a new one as time permits.
What Type of Camera Should I Buy?
DSLR Video Camera
There are many choices for video cameras these days, but if your child is planning on going to college for film or media studies, you may want to consider buying a Digital SLR (Single Lens Reflex) camera. These are mid-level to high-end still cameras that now record video. Many film and television projects are being shot (filmed) on these nowadays. THE PROS: • They can shoot great video images in both "High Definition" (HD) and Standard Video (like on TV). • Since it is a "still" camera, you can use one camera for both still pictures, and video. The whole family can use the same camera. • If your child is planning on studying film or media, he or she will likely end up taking a photography course or two. This type of camera can do both. • One reason the images are so nice is the lenses these cameras come with. They are interchangeable, too. You can buy all sorts of different lenses to suit your needs. THE CONS: • Many of these DSLR cameras do not feature auto focus, so your child will have to plan his shots more carefully, like a real moviemaker would. NOTE: Most professional film and professional video cameras do not have auto focus either. • Generally these cameras do not have great built-in sound microphones (neither do 35mm film cameras). To work around this, you can buy an external microphone. Another cheap fix (that we teach this in class) is to simply make sure to get one "take" of you actors right next to the camera (a close up). You can then use this sound for all your angles. • These cameras are more expensive than most video cameras. Prices can range from $400 to over $1500. (Even more for the real high-end Canon 5D)
Video Cameras
If you do choose to go for a video camera, and money is not a big concern, you may want to go for a "prosumer" model. These run from $500 and up. They have better lenses, sound, and more manual functions, all of which allow for more artistic control. • Stick with models that make pro versions: Sony, Canon, Panasonic, JVC. These companies have been at it for a long time. • I would also research which ones work best with the editing system that your child prefers (iMovie, Final Cut Pro, Adobe Premiere, Avid). Many times a camera's video format works better with a particular editing system.
What about using a GoPro or Smartphone?
While GoPro, iPhone, and Android cameras have stunning video quality there are some drawbacks to these cameras. The GoPro, for example, has a "fixed" wideangle lens. It's ideal for shooting sports and action clips, but may not be great for more dramatic sequences. Likewise iPhones and Droids are limited in focus, depth of field and zoom control. That said, GoPros and iPhones make great second cameras on a shoot, and useful for scouting a location, or testing how a scene will look. Whatever you decide to buy, whether it's a DSLR or Video Camera, remember to purchase an extra battery, and storage card if you can, as shooting video files takes up a huge amount of power and card space.
Then again …
You may just want to wait for now. Buy a basic camcorder that your child likes the feel of. Most camcorders these days shoot beautiful video in Widescreen HD anyway, and you can get a really nice one for about $300. Besides, it's not the camera, but the person behind it that matters. Before you buy, remember to do the "touch test." Hold the camera and try it out. Are the buttons where you (or your child) like them? Is the camera too big? Is it too small? One big reason I bought my Canon DSLR (over the Nikon) was that I liked how it felt in my hand and how the menu buttons were laid out. If your child is still serious about filmmaking in a year or two, find out what their classmates are buying for college, and spring for the fancy camera then.
John Morgan (JP) Lead Instructor, Purchase College Summer Filmmaking Institute
Filmmaking FAQs
1. What makes the Filmmaking Programs at Purchase College Unique?
Our goal is to make sure you leave the program with a solid foundation of the most important aspects of filmmaking. What makes the Purchase College programs so unique is that you will learn by doing. We will keep the lectures and lessons short and to the point, and then make sure you apply those concepts right away. I try to teach everything I have learned from working in the business, and from my own experiences as a film student. Likewise, our Teaching Assistants are college film students themselves. They bring a wealth of knowledge to the program and are eager to share their experiences with you. Best of all, when writing, storyboarding, shooting and editing, there is always an experienced filmmaker working with you.
2. Will I be bored if I have taken Filmmaking classes before?
Absolutely not! Our goal is to see even the most advanced filmmaker improve upon the skills you already have. Filmmaking is very similar to playing an instrument; you need to keep doing it in to be good at your craft. It's also important to try new things and experiment. If you already know the basics, perhaps it's time to hone these skills, or maybe branch out into a new genre, such as documentary or experimental. There are so many ways to apply what you already know and at the same time bring your skills to the next level.
3. What if this is all new to me and I have never taken a class or picked up a camera?
At some point in time we all had to be the "new kid" on the block. Here at Purchase College we work hard to cater to both the rookie as well as the seasoned filmmaker. Our teaching assistants and instructors are always there to assist you, and once you start working alongside the other filmmakers, you will be amazed how fast you pick it up. In fact, by the time we are ready to screen our final projects at our big movie premier, you will find that everyone has improved as a filmmaker.
4. My son/daughter has made films on his/her own, what will he/she get out of the program?
I urge experienced filmmakers to join us! With equipment being so much more accessible now than it once was, it is now much easier for aspiring filmmakers to start out by working alone. What's great about the Purchase College summer filmmaking programs is your chance to work with other filmmakers - such as our college-level TA's who are all film majors themselves - who have the same passion for film as you do. Collaboration is an essential skill in the art of filmmaking. As the saying goes, "no man is an island." This is especially true of film. (If you don't believe me, scroll down to the end credits of any summer blockbuster and count the number of people that worked on the movie.) So, experienced filmmakers please join us! Let us help you reach that next level!
5. Can I make my own film or do I have to work in a group?
You can make your own film if you like, but many students choose to collaborate on their final film projects, as it gives them the chance to make longer more complex movies. The choice is yours. 6. Can I be put in a group with a friend? Yes, not a problem just let us know whom you would like to be with. But remember, there just might be a new friend out there waiting for you to meet, so try to be open to working with new people. Each year we see amazing films (and new friendships) made by teams of people who were once perfect strangers.
7. Can I switch groups once the program starts?
We try and mix the groups up as much as possible so that you get a chance to work with almost everyone in the class. That said, if you are having issues with a group you are assigned to let us know.
8. What does a typical day look like?
We start each day by watching a scene or two from a great film. As we are watching we talk about the cinematography, storyline, editing, lighting style etc. At around 9:45-until about 10:30 we have a morning workshop or mini-lesson, (such as lighting, sound design, or camera techniques). We then break into groups and apply the concept discussed in the lesson. After lunch, until the time we leave for the day we will continue to work on the day's topic, or introduce a new one as time permits.
9. Do I need my own camera?
It is suggested that you have a camera but it is not imperative. Usually if one or two people in the group have a camera we are able to get by. But if you are interested in learning about cinematography, we strongly recommend that you buy a camera.
10. What kind of camera should I buy?
These days most students are working with HD Video Camcorders (such as Canon, Sony, or Samsung), or a Canon or Nikon DSLR (Digital Single Lens Reflex). Most of these cameras are available at Best Buy, Target or your local camera store. Before buying, do the "touch test." Make sure the camera you choose feels good in your hand, and that you like the way the buttons and menus are laid out. You're the one that has to use it, after all. It should be a camera that works for you!
11. What if I have an older camera?
I tell everyone to bring your old camera to class the first day and so that we can test it. If your camera has USB or Firewire connections and uses mini digital videotape it will most likely be fine. The disadvantage of these older units is that the video resolution (quality) is often lower. That said, some of the older cameras are really sturdy, and have great microphones and lenses. Bring it in and let's check it out together.
12. What is the Editing Program we will use?
We will be using Adobe Premiere and/or iMovie. The choice is yours! And, if you are proficient on one editing platform, we will try and get you working on at least one of the other editing systems so that you are constantly learning new tools and ways to hone your craft. You may like another system better, you never know.
13. Do I need to know how to use editing programs before I start?
No, you don't need to know a thing about editing. We should have even beginners up to speed in a few days. If you are more comfortable on iMovie, then you can cut on that system. I do urge all students to try at least two different editing platforms so they can pick the one that works best for them.
July 1–July 26
Monday–Friday, 9:30 a.m.–3:30 p.m.
$2,100 for the first registration
$1,890 for the second registration in the family, Purchase College employees and alumni, and early registrations (received by May 10, 2019)
For a well-rounded summer, combine with Acting on Camera Boot Camp, Musical Theatre Boot Camp, Modern Journalism, Web App Creator and Python Programmer, Architecture Intensive, and /or Creative Writing Workshop. Discount for enrolling in multiple programs.
Interested in Undergraduate Film Programs at Purchase College?
Check out the film BFA program, the cinema studies BA program, and the playwriting and screenwriting BA program in the School of Film and Media Studies, and the new media BA program.
About the Instructors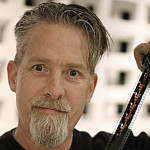 John (JP) Morgan (lead instructor) trained and worked as a film editor at renowned visual effects house, R/GA Digital Studios in New York City, before becoming a full-time teacher. Working alongside top commercial directors, designers, animators, and digital compositors, he helped create ground-breaking special visual effects for motion pictures and television. Trained in both 35mm film and computer-based editing platforms, JP has cut everything from TV commercials and documentary films to motion picture special effects and main title sequences. He enjoys teaching and learning from students who share his passion for film. This will be John's seventh year teaching the Filmmaking Institute.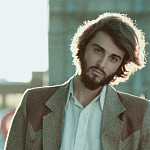 Paul Kmiec (instructor) holds a BFA in Film from Purchase College.  His film "Magi" won Best Short at the 2013 Santa Cruz Film Festival and he is the two-time recipient of the Harriet Irsay Scholarship. His essay "Cinema: A Source of Polish Survival" was published in their annual magazine. Paul lives in California and continues to work on films on both coasts. This is his third summer teaching in the Filmmaking Institute.
Master Class Instructor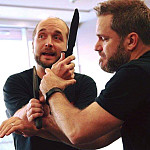 Jared Kirby has been involved in Combat for Screen & Stage and Western Martial Arts for nearly 25 years, has choreographed fights Off-Broadway, nationally, in London and Sydney, and is a member of Actor's Equity and SAG/AFTRA.  Jared teaches fencing at SUNY Purchase, Sarah Lawrence College, and is a Master of Arms (Maestro d'Armi) through the Martinez Academy of Arms.