Days of Action and Dialogue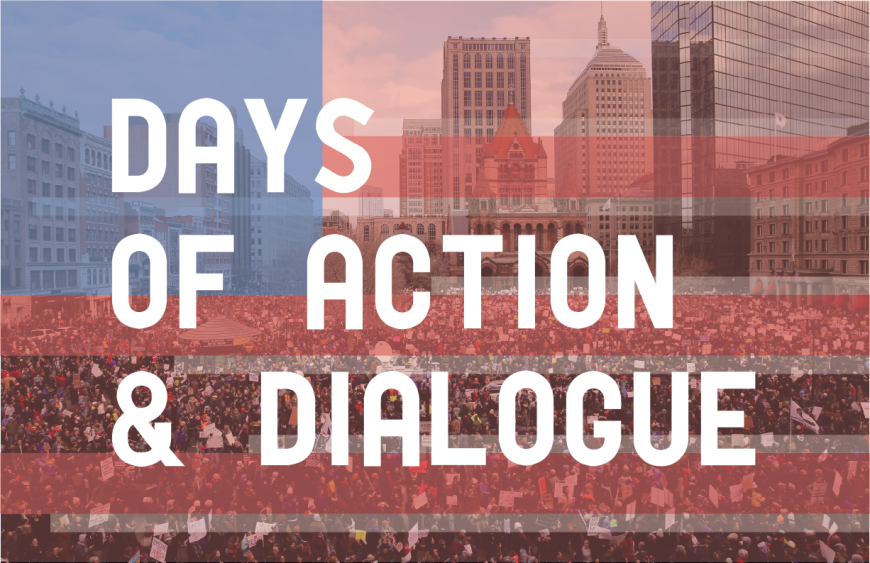 The first Purchase College Days of Action & Dialogue was created in early 2017 in response to a moment of great national change and divided discourse.
The Purchase College community responded with over 35 events celebrating our areas of expertise, all with the aim of conversation, learning, and service.
The second Days of Action & Dialogue will take place October 29–November 7, 2018.
The Purchase community will examine what it means to be an engaged American and a global citizen. Through action, we are hoping to create much-needed dialogue across a wide set of beliefs and to engage civically.
These events have been organized by the Purchase community, and rely on personal expertise and passions.
Varying in scale, the events are comprised of lectures, workshops, screenings, teach-ins, exhibitions, conversations, presentations, community actions, games, and more.
All events are free and open to the public, unless otherwise noted.
---