The MFA Media Arts and Culture program provides the academic, aesthetic, and technical tools to make art that matters.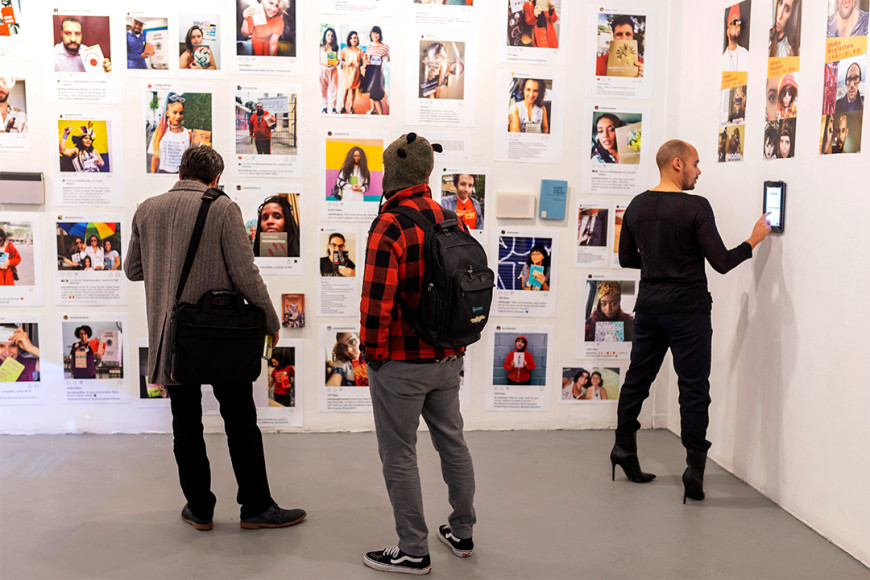 Installation view of work by MFA Media Arts student Tatiana Leal and Jaleel Campbell
Purchase College's excellent production facilities, teaching, research, and public engagement opportunities provide a fertile environment for graduate art studies. Students develop their art practice within a comprehensive curriculum that includes individual mentoring by full-time faculty, collaborative work, theoretical inquiry, and the flexibility to explore their interests within Purchase College's varied course offerings. Students work with a department of diverse faculty who are prominent in the fields of media art and technology.
The MFA in Media Arts and Culture is ideal for graduates who are interested in media arts, new media, digital arts, video art or related programs who want to further develop their practice. We embrace an interdisciplinary post-studio approach, centering on contemporary art forms, social and political engagement, materiality, critical data studies, media ecologies, and alternative domains of cultural production and circulation.
We provide the resources to create media art that is formally inventive, rigorously theorized, historically reflective, and socially engaged. 
Students can choose a two-year or three-year dual degree track, which allows them to complement their studies with an MA in Art History or Entrepreneurship in the Arts.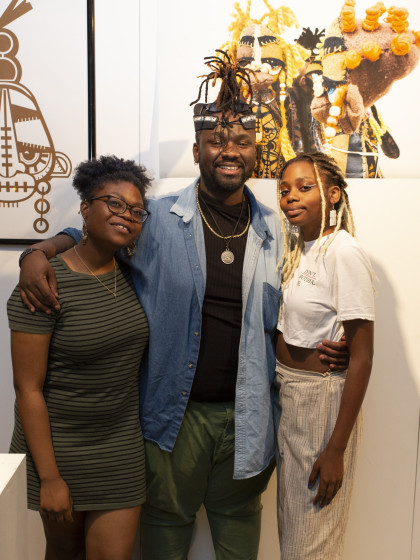 Our student Jaleel Campbell and his friends during the Spring 2019 MFA Media Arts show opening
Purchase College is a public liberal arts college and one of the most respected art schools—a hidden gem located within the greater New York City region. With its flourishing graduate programs and diverse student body, it provides unparalleled research and production opportunities.
Our full-time graduate faculty is composed of artists, anthropologists, sociologists, engineers, and media scholars. Current and upcoming faculty includes Michael Bell-Smith, Rachel Fabian, Sara Magenheimer, Shaka McGlotten, Nathan Holmes, Steve Lambert, Jason Pine, Brooke Singer, and Hakan Topal (Program Chair).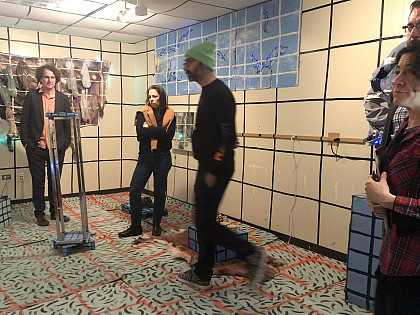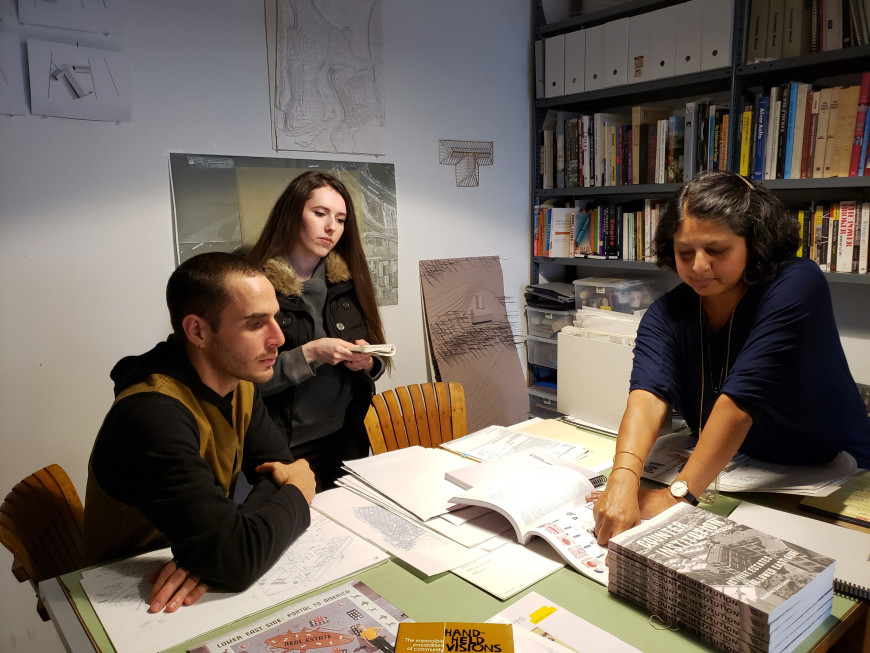 Nandini Bagchee studio visit
We recently completed our first year of the program, in which we developed a unique curriculum supported by exhibitions, events, lectures, critique, and public engagement projects. Interacting with the greater New York City art community is an integral part of our program. Last year, MFA Media Art students participated in the following activities:
• Artist presentations by Miho Hatori, Fia Backstrom, Terike Haapoja and John Michael Boling. 
• Visits to Swoon, The PS1 MoMA Art Book Fair, Interference Archive, Nandini Bagchee Studio, and 8 Ball Community. 
• Exhibition walkthroughs by curators at Pioneer Works and Franklin Street Works as well as artist Glen Fogel at JTT gallery.
• Attended the performative conference "The Permeable Stage – Reimagining the Social" at Performance Space.
• Visited gallery exhibitions by artists Rafael Lozano-Hemmer, Martine Syms, Sara Greenberger Rafferty, and more.