Explore your personal interests in a noncompetitive learning environment.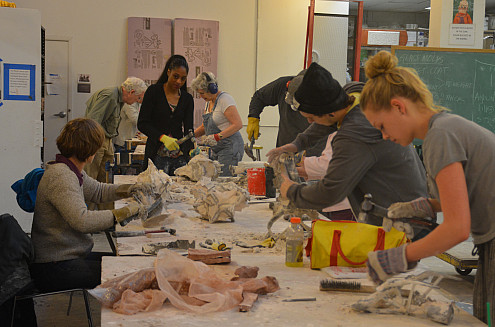 Take noncredit courses in woodworking, voiceover, drawing, art history, and more. Our personal enrichment program also offers students who are not enrolled in a degree program at Purchase College the opportunity to take undergraduate credit courses on a noncredit basis. And you may also take individual courses in any of our noncredit professional certificate programs without making a commitment to the entire program.
Au pairs interested in fulfilling education requirements or adult nonnative English speakers interested in improving English language will benefit from the courses offered in the Explorations in American Life and Language (ELL) courses.
Personal enrichment courses are open to the general public.
Students may register for one or more courses as their schedules allow. Students who register for noncredit courses do not receive college credit or grades