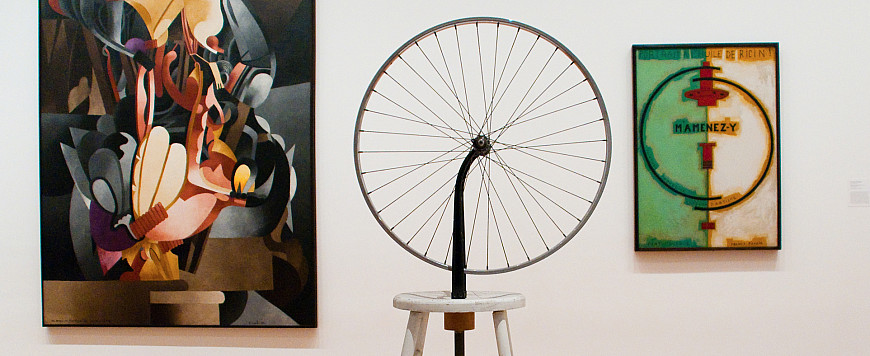 On a campus that is itself an expression of 20th and 21st-century art, in the company of practitioners, prominent historians and critics, and surrounded by world-class museums, galleries, and art spaces, there is no better place to make a career happen.
Art History MA Program
The MA program in art history provides an opportunity for serious students to practice deep engagement in the visual arts and prepares them with what is necessary to interpret, critique, and decode modern and contemporary culture.
Art History/Art+Design Dual MA/MFA Program
Particularly beneficial, Purchase's dual MA/MFA degree offerings allow for close interaction between departments, resulting in a curriculum designed for collaborative study.
Through cross-participatory critiques, discussions, and assignments, the educational experience is broadened, leaving students with not only a deep understanding of art and art practices, but also an invaluable comfort working with makers.
In conjunction with theoretical teachings and seminars, students gain a critical mindset as they pursue professional application in the highest ranks of the field.