For this series, I explored my own personal photographic archive, appropriating and representing it through non-silver processes printed primarily on fabric. The source material I worked with are photographs taken of/by my parents in the years surrounding my birth. I studied this archive in order to track the relationship between my mother and father and how their own generational trauma led to the decaying of their relationship with each other and myself.
I've approached the process of reviewing and reproducing this archive in a playful manner, contrary to the traditional method of archiving that is often done in institutions, in order to organize memories by way of channeling my child self. I've looked for simple, visual cues that point to imagined common themes within these documents, such as the repeated silhouettes of my mother and father as representing the haziness of any memories I have of them together. After pinpointing these themes, I re-created the images through cyanotype form; in making negatives and exposing them onto material, I have effectively become the photographer behind these memories, allowing me to imagine a world in which I have a certain control and recollection of my own past that isn't driven by a narrative of abandonment — a feeling that would otherwise accompany these photos due to the way in which I was raised beside them. After my mother and I moved to this country, looking through the photo albums we brought with us was the only way for me to connect to the history that existed before me, as well as to my father.
What I've learned from processing these images and my relationship to them is that all history is biased, therefore making all archives biased. Oftentimes, archives are out of order or destroyed. I've pondered what the tampering of these archives can do to the narrative of history — in the same way that archives are destroyed/degraded, I propose that archives can also be created for events that have already happened, in order to psychologically process these memories and create new, more healing associations with them in your brain.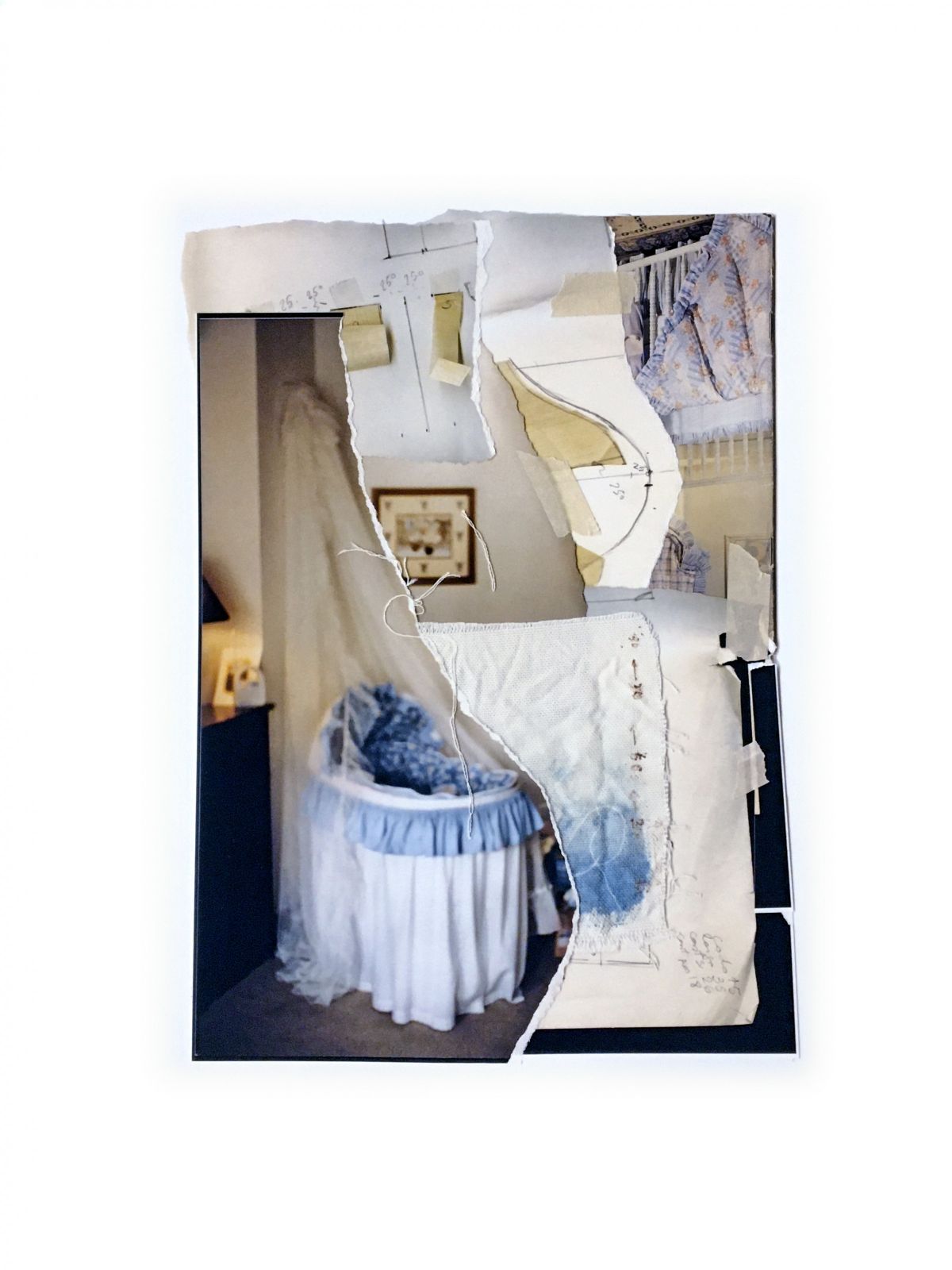 Lara Young, Putting It Together, 2020, Inkjet print, 17 x 22"
Lara Young, My Mother And I, 2020, Toned cyanotype on canvas, thread, cotton, 10 x 8" each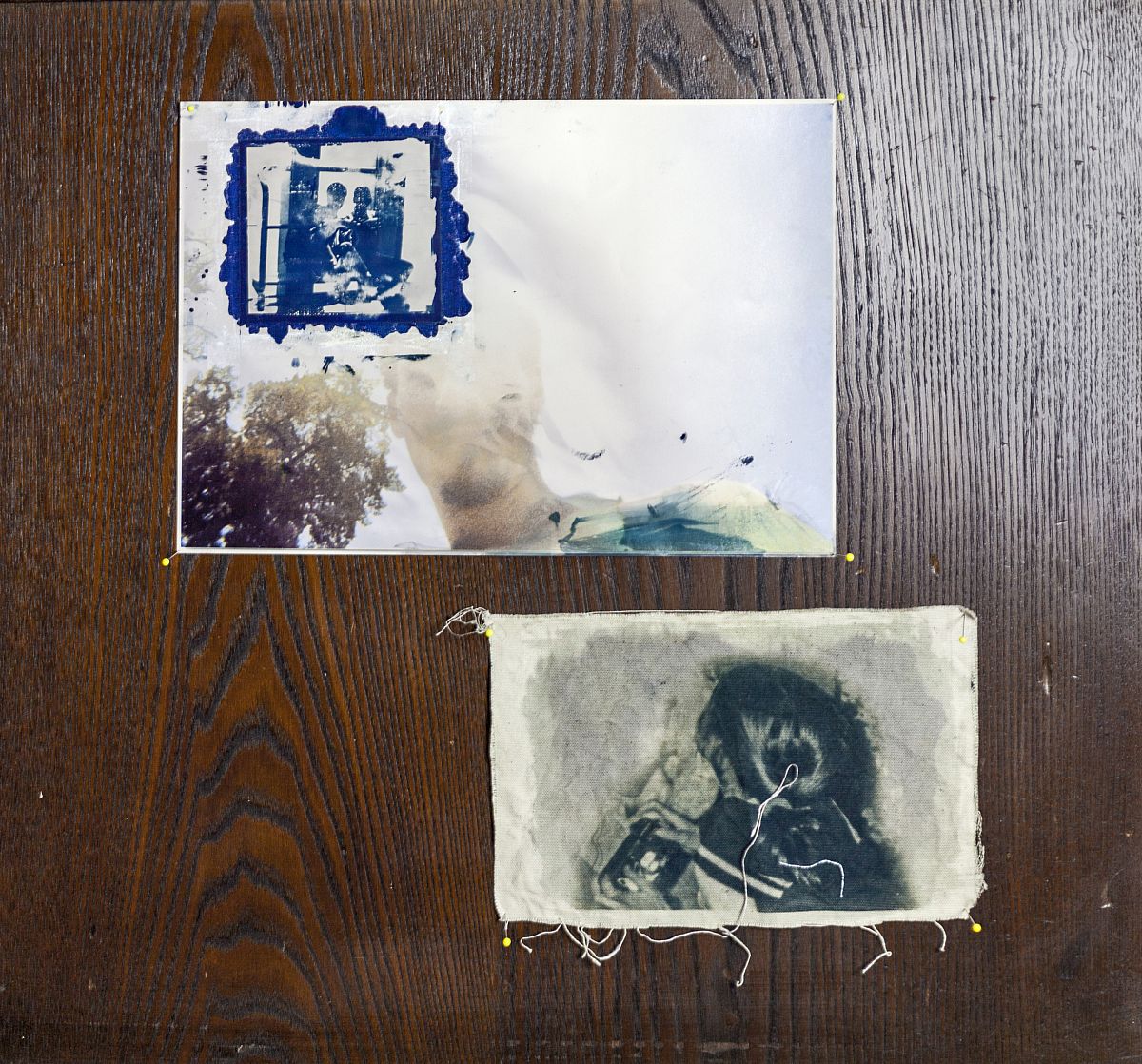 Lara Young, Photographing My Parents In The Sun, 2020, cyanotype on inkjet print, toned cyanotype on canvas, hung on sewing pins, 20 x 20"