Rochester native Dani Michaeli '93 decided on the film program at Purchase at the suggestion of his best friend. They'd grown up together watching movies and making their own with Super 8 and home video. That friend is  Oscar-winning editor Tom Cross '93. For Michaeli, his path has led to a successful career writing for hit children's cartoons, a tale he recounts with heavy doses of self-deprecating humor that belie his accomplishments.
Michaeli pictured himself as a writer/director when he graduated, but after holding several jobs in the film industry, he felt he lacked the personality required to be a director. Unsure of his next move, he turned to a friend who worked at South Park. While Michaeli doesn't recommend this approach, he bugged his friend until Michaeli got a meeting with the cartoon's writing team. "The meeting went terribly," he recalls. A year later, he was invited to join the staff after the same friend showed a short film of Michaeli's during a writers' meeting. Michaeli lasted there for half a season, "which I'm told is a lot longer than some people," he says.
Believing the South Park credit was his best to date, he overhauled his resume and landed a writing job on SpongeBob SquarePants, a position he held for more than five years. Since he felt as if he got the job "by the skin of his teeth," he immersed himself in learning all he could about SpongeBob, Nickelodeon, TV animation, and writing scripts for shows. "I went from being unqualified to slightly more qualified," he says.
He then landed a role as head writer on Nickelodeon's hit show Harvey Beaks. A series he created, Hamsters with Mustaches, is available on the YouTube channel DreamworksTV.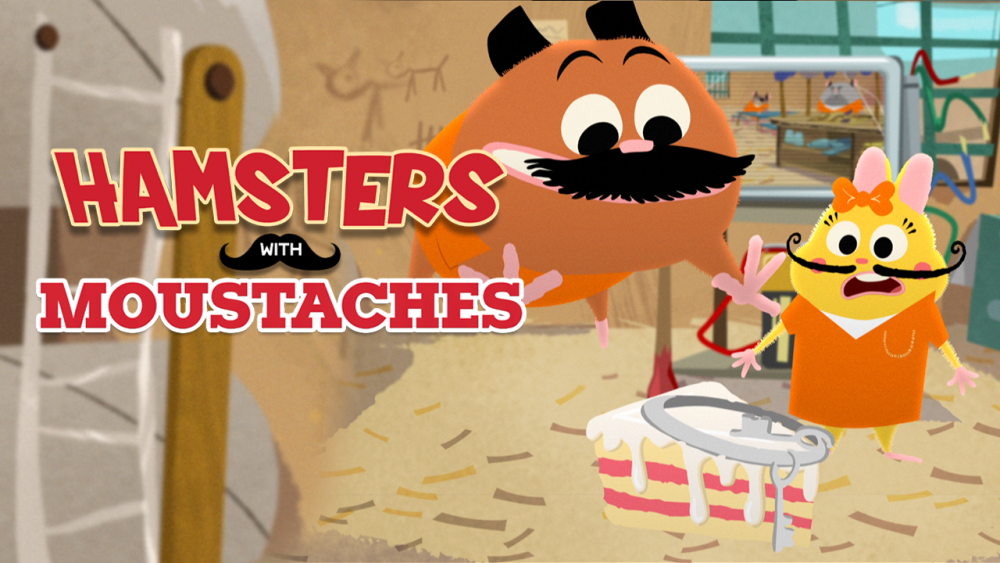 Michaeli never considered himself funny—just eccentric. He hopes his eccentricity will lead him to jokes that haven't been told before or gags that no one is expecting. "I'm hoping it helps that I'm kind of a weirdo because maybe that's something I can deliver," he says. He believes it's a great time to be working in television, as networks, producers, and studios are allowing creative people more input. "They're treating it more like an art form," he says. "You can bring your pet project to a network and tell very personal stories. It's fantastic."
(Excerpted/edited from an issue PURCHASE magazine.)
Episodes of SpongeBob SquarePants written by Michaeli received Emmy nominations in 2007, 2008, and 2009 in the category of Outstanding Animated Program.
Additional credits include The Mighty B!, Batman: The Brave and the Bold, The Aquabats Super Show, The High Fructose Adventures of Annoying Orange, Sanjay and Craig, Breadwinners, Sofia the First, Glitch Tech, and Little Big Awesome.

Michaeli also taught Writing for TV Animation at ArtCenter College of Design in Pasadena, CA.