Entrepreneur working with major brands and architects to create digital installations in the physical world.
David Bianciardi '91 (studio composition)  founded AV&C in 1999, working with brands, artists, and architects, to design and create digital icons in the physical world.
The company's recent work includes experiential projects with Cadillac, Nike, Zaha Hadid, and Google, and several large-scale architectural media projects, including Terrell Place in Washington, DC.
Founded by David Bianciardi in 1999—just 8 years after graduating from Purchase—AV&C's staff includes experienced designers, system architects, engineers, software developers, and producers focused exclusively on the sensory activation of architecture through responsive software driven interventions.
Bianciardi reports that AV&C is "always interested in collaboration and hiring dynamic teammates—especially Purchase alumni!"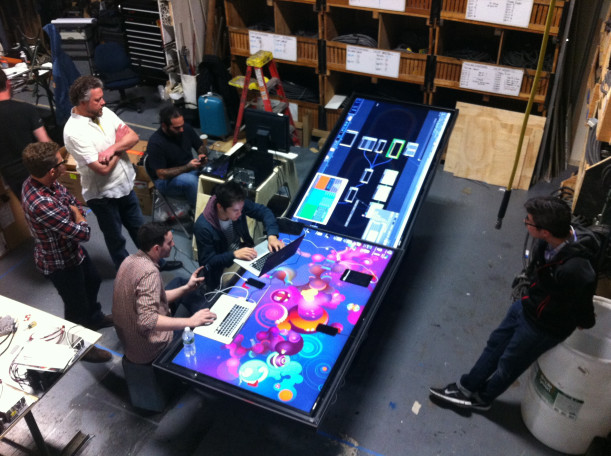 David Bianciardi '91 at the company he founded, AV&C