Young Musicians of Westchester present Purchase Jazz in New Rochelle Library
In Spring 2023 students of Purchase College Conservatory of Music will appear in three concerts presented by Young Musicians of Westchester at the Ossie Davis Theatre of the New Rochelle Public Library.
The first concert was performed Monday, February 13 and featured students of the Conservatory's Jazz Studies program. Professor David DeJesus directed the performance of a Harlem Renaissance themed program for approximately 100 third grade students in attendance from Columbus Elementary School in New Rochelle. The performance enhanced the schools' Black History Month curriculum with music by Duke Ellington, Dizzy Gillespie, and others followed by a long Q and A in which the elementary school students learned more about the stories of the composers and the performers.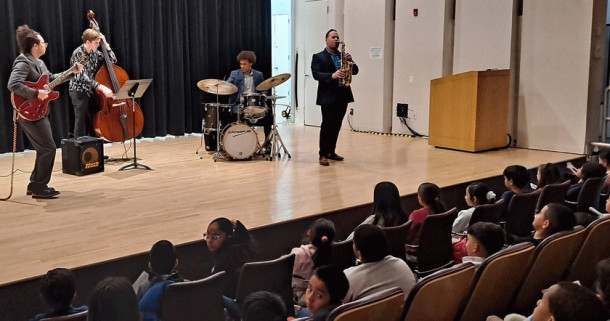 On Sunday April 2, 2023 at 2:00 PM a program of chamber music directed by Professor Deborah Buck will be presented by students of Classical Instrumental Performance.
A third concert is being planned for May to showcase the music of Mexico.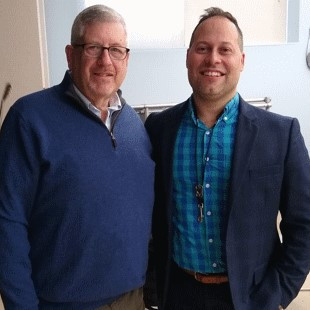 The mission of the Young Musicians of Westchester, according to their website, is "to bring a wide range of music to the diverse audiences of Westchester county, supporting the work of music educators and the careers of young professional musicians." The concerts are also an important part of the New Rochelle Public Library's mission to bring music to young audiences and the community.