Film by Jordan Tetewsky '16 is New York Times Critic's Pick
The film demonstrates the collaborative DIY culture found at Purchase—it stars musician Hannah Lee Thompson '17 and several alums were on the crew.
---
"The aimlessness of young adulthood is well-trodden ground in the world of indie cinema, but few movies offer the nuanced, lived-in portrayal seen in 'Hannah Ha Ha.'"
---
Jordan Tetewsky '16 and his co-writer/co-director Joshua Pikovsky made Hannah Ha Ha, their first feature film, on a shoestring budget, or as Professor of Film Iris Cahn '76 says, "on a budget less than most films' Uber budgets."
"Jordan Tetewsky and Joshua Pikovsky, the filmmaking duo who wrote and directed the movie, are natives of the semirural townships southwest of Boston, and their familiarity with the region and its people is what makes "Hannah Ha Ha" transcend — or, in many cases, take full advantage of — its shoestring budget."
The film won the Narrative Feature Grand Jury prize at 2022's Slamdance Festival and the Ultra Indie Award Winner prize at last fall's Woodstock Film Festival.
---
Hannah Ha Ha stars Hannah Lee Thompson '17 (studio composition). Guitarist Drummond Dominguez-Kincannon '17 (Jazz studies) and Ethan Gustavson '17 worked on the film's sound and Tamur Qutab '15 (film) helped with cinematography.
Gustavson and Dominguez-Kincannon are the founders of Somepoint Sound, who score and provide sound engineering for films and video games.
---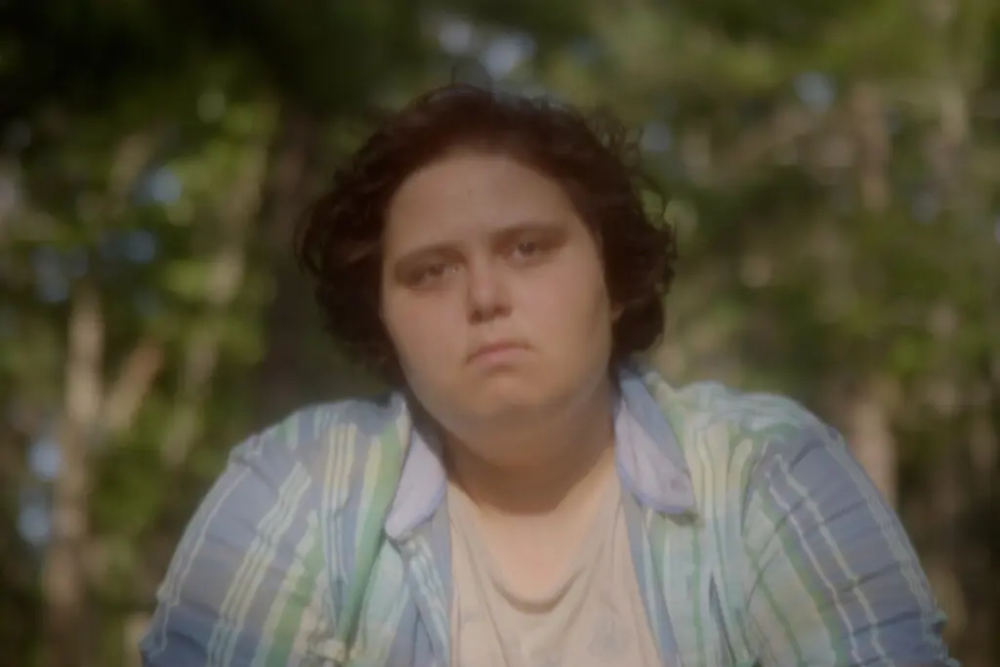 Hannah Lee Thompson '17 (studio composition) in Hannah Ha Ha