Award-Winning Debut Feature Opens at NYC's Film Forum
Mutt by Vuk Lungulov-Klotz '16, also screened at Sundance, Berlin Film Festival, and New Directors/New Films 2023.
Mutt, the debut feature film written and directed by Vuk Lungulov-Klotz '16 (Film, Philosophy and the Arts minor) opens at New York's Film Forum on August 18.
---
"Writer/director Lungulov-Klotz makes a solid debut with a personal story, shaping the standout moments with an expressive attention to detail and a sensual edge. MUTT signals an exciting evolution for contemporary trans cinema."
—Jude Dry, IndieWire
---
Earlier this year, Mutt screened at Sundance, one of the largest and most selective film festivals in the world, where it competed in the U.S. Dramatic Competition.
The Berlin Film Festival also selected Mutt for its 2023 program. It received Special Mention for the Generation 14plus International Jury for Best Film, noted for its "surprising storytelling."
And it closed the New Directors/New Films Festival 2023 presented by the Museum of Modern Art and Film at Lincoln Center in New York City.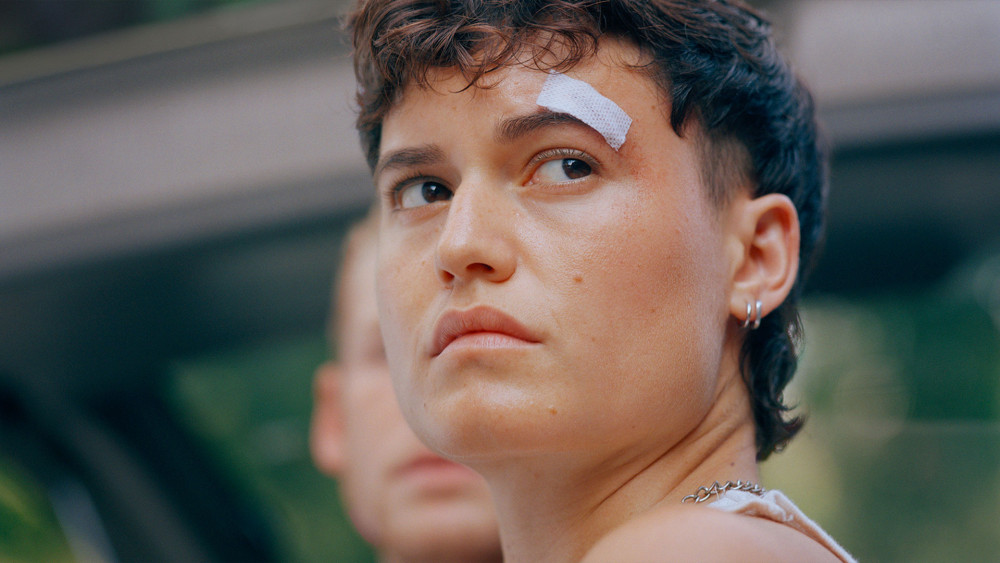 Mutt tells the story of Feña over the course of a single hectic day in New York City when three people from Feña's past are thrust back into his life. Having lost touch since transitioning from female to male, he navigates the new dynamics of old relationships while tackling the day-to-day challenges of living life in between.
Lungulov-Klotz developed the screenplay while twice attending the Sundance Institute's Screenwriters Lab, one of only five "visionary storytellers" selected for the program each time.
A Chilean-Serbian filmmaker raised between Chile, New York City, and Serbia, Lungulov-Klotz is also an alum of the Tribeca Film Institute and the Ryan Murphy HALF Initiative Program.
As a transgender storyteller, he hopes to expand queer narratives through work that focuses on intimate moments we often miss if we're not looking.
---
Senior Project Start
His trans-themed short film, Still Liam, was his senior project and part of the Inside Out 2017 Toronto LGBT Film Festival, the GAZE International LGBT Film Festival, and was an award-winner at the Trans Stellar Film Festival.