Novel by Marco North '90 Released to Critical Acclaim
Kirkus Reviews calls Papa on the Moon "cunningly conceived."
Marco North '90 is a storyteller. It's what brought him to Purchase to study film, despite his lack of experience actually making films.
"I had barely touched a camera at that point, but I had some fairly bold ideas about how to tell stories," he told BorisFX.com.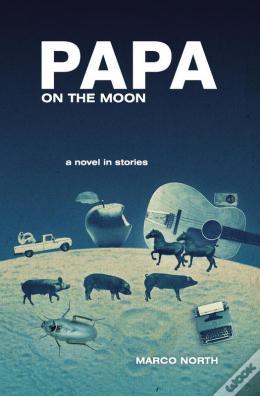 His latest work is a series of interconnected stories, collected in a novel thirteen years in the making. Papa on the Moon leans heavily on the author's autobiographical experiences as a Brooklyn native who moves with his family to upstate New York, where they run a pig farm.
"A collection of cunningly conceived, poetically descriptive tales with layer upon layer of intrigue," writes Kirkus Reviews.
"Readers will be eager to understand how the stories intersect, and although some may struggle at first with the seemingly disjointed and abstract nature of the narrative, the denouement is well worth the wait," Kirkus adds.
---
Read more about Marco North's impressive career as a filmmaker, musician, photographer, and author, including over thirteen years of weekly posts to his blog, Impressions of an Expat, where he writes about being an exile in Moscow following his daughter's kidnapping.
He now lives in Tbilisi, Georgia, after fifteen years in Moscow.