Two from Purchase in Spielberg's West Side Story
Tanairi Vazquez '10 and Victor Cruz '03 have roles.
Tanairi Vazquez '10 (dance) plays the role of Shark Girl Charita, while Victor Cruz '03 (acting) appears as a shopkeeper in the new Steven Spielberg motion picture West Side Story.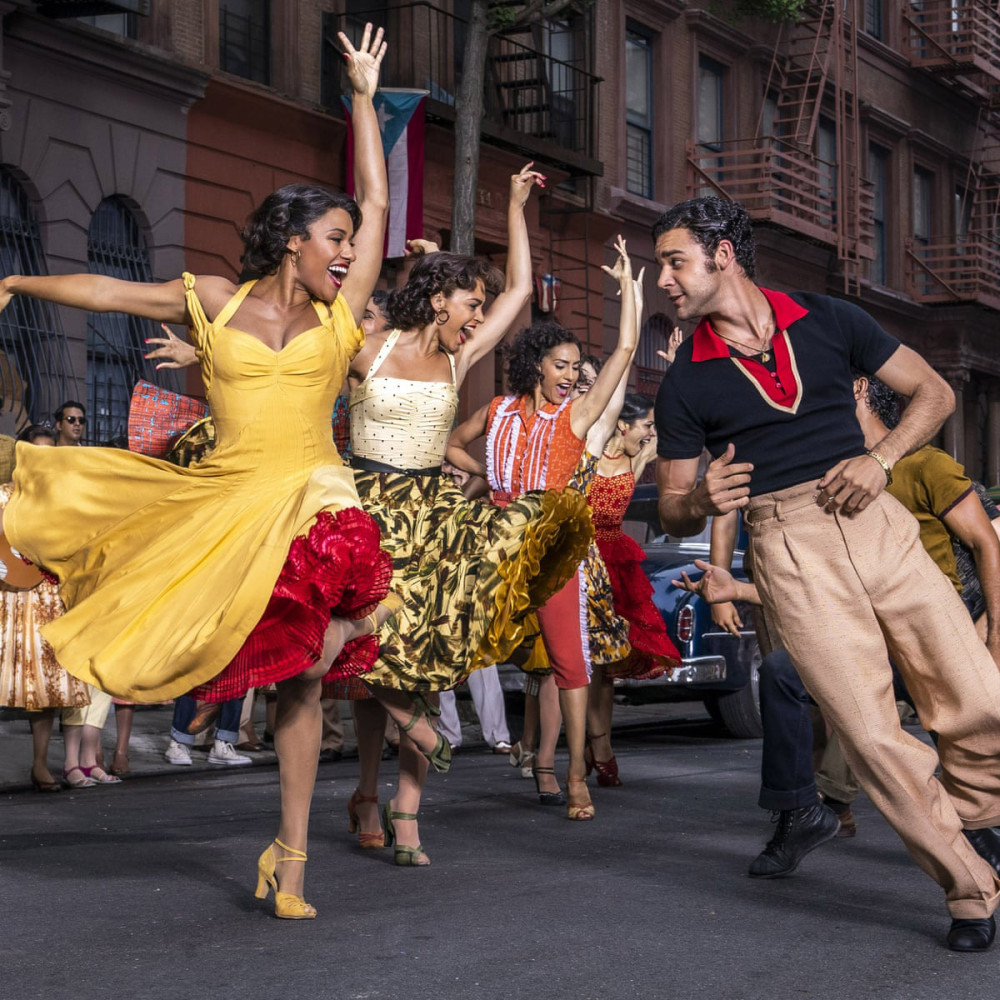 Scene from West Side Story (Tanairi Vazquez '10 second from left)
Cruz also served as the on-set dialect coach, ensuring the accuracy of not only the Puerto Rican accents, but the slang of the 1957 Nuyorican dialect.
---
For Vazquez, she made her Broadway debut in the 2009 revival of West Side Story as the Shark Girl Lupe while still a student at Purchase.