Katie Kresek '98, '99 Wins Tony Award
Congratulations to performer, recording artist, creator, and educator Katie Kresek '98, '99 (literature, instrumental performance) for winning the 2020 Tony Award for Best Orchestration for her work on Moulin Rouge! The Musical.
Kresek earned a BFA in instrumental performance, then stayed on an additional year to complete a BA in literature.
Her career is impressive: the list of accomplishments is long and the artists she's worked with spectacular. Read more about Kresek here.
Look for a feature profile in the upcoming Fall 2021 issue of PURCHASE magazine, in print and online.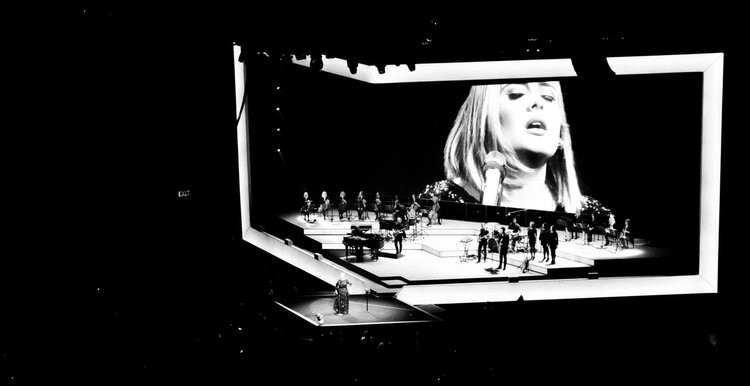 Katie Kresek '98, '99 on stage with Adele at LA's Staples Center in 2016