Damali O'Keefe '22 Selected for Prestigious Internship
The Television Academy Foundation Internship Program selects only 50 students nationally.
Congratulations to film major Damali O'Keefe '22 for her selection into the prestigious Television Academy Foundation Internship Program. She is one of just 50 students chosen by Television Academy members from across the country for the 2021 program.
She will be interning remotely this summer in the scripted series department at Gale Anne Hurd's Valhalla Entertainment.
O'Keefe is from the Bronx, NY, and attended the Horace Mann School.
"I feel so beyond lucky to have been chosen for this internship," said O'Keefe. "I also feel very, very, proud and reassured about the path I'm on and the work I do. As a film student, I was always outside the industry looking in, but now I feel like I'm finally a part of it. And I can't wait to keep going!"
"Not only did I grow up watching TV, I grew up with parents who encouraged me to really engage with and critique the things I saw on screen," said O'Keefe. "As a result, I've always been driven by a desire to positively impact the television art form, in all aspects of storytelling and production, including matters of representation. I didn't realize it was possible for me to actually do this until I took my first video production class in high school, and I haven't looked back since."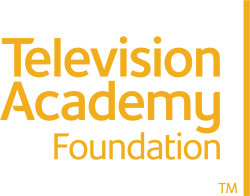 Typically, the Television Academy Foundation's annual Internship Program provides 50 paid internships, at top Hollywood studios and production companies, to college students nationwide.
Due to the COVID-19 pandemic, the Television Academy Foundation has had to re-imagine its internship program this year offering the 50 students selected from across the country the chance to either intern remotely or enroll as a Summer Fellow.
The Internship Program also includes virtual professional development panel discussions with leaders in the television industry and customized seminars covering personal brand building and navigating the job market ahead. Interns also become life-long members of the Foundation's alumni family giving them access to events and networking opportunities as they build their careers in the industry.