Professor Paul Siegel Publishes Research in The Lancet Psychiatry
Three former senior project students are co-authors.
Associate Professor of Psychology Paul Siegel had his research published in the most recent issue of the prestigious medical journal The Lancet Psychiatry.
Siegel challenges the longstanding belief that people must directly confront their fears in order to reduce them, also called exposure therapy. But forcing people to confront their fears can be distressful.
"I have developed a new treatment of anxiety disorders called very brief exposure (VBE), in which people are presented with subliminal images representing their fears. That is, people are exposed to their phobia unconsciously," he says.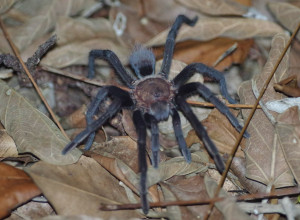 He focuses on arachnophobia because it's easily found in the student population at Purchase—roughly 20% of students here report a fear of spiders, but it's applicable to any number of fears.
The process involves exposing participants to subliminal images of spiders, then using brain imagery collected by functional MRI scans to follow brain activity.
"We visualized the immediate effects of unconscious exposure (VBE) on changes in the brain activity of highly phobic persons. If the treatment were a psychoactive drug (like Prozac), the equivalent would be to visualize directly how the drug changes brain activity, which is currently not possible," he explains.
"We directly related the effects of VBE on brain activity to its ensuing effects on fear symptoms—specifically, on avoidance of a live tarantula.VBE activated brain regions that are known to be involved in regulating and reducing fear, and these regions had the strongest effects on reducing the phobic participants' avoidance of the tarantula."
Three former students who worked on this research for their senior projects are co-authors.
Juliana Campos-Lopes '14 (psychology, anthropology minor), Virginia Sims '14 (psychology and philosophy, biology minor), and Lilly Murray '14 (psychology, math and computer science minor) were also Research Assistants under Siegel's National Institute of Mental Health grant that sponsored the research.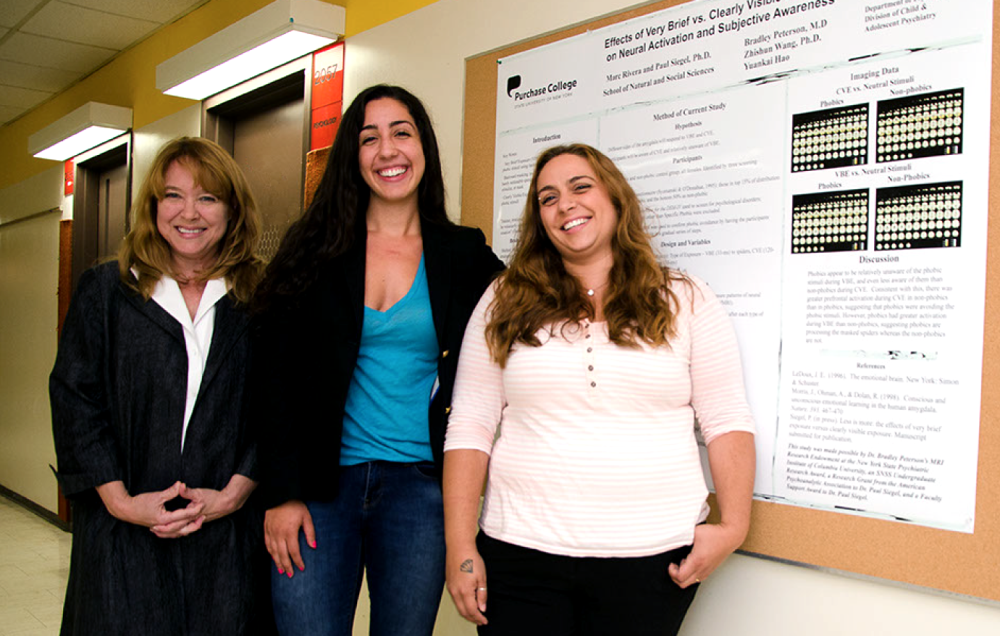 Virginia Sims '14, Lilly Murray '14, and Juliana Campos-Lopes '14