Creative Writing Alumni Trio Launch a Literary Venture
The inaugural issue of Brown Sugar will release on November 27.

Three recent graduates from the creative writing program have joined forces to create a new publication, Brown Sugar, a "womanist literary magazine for women, womxn, and womyn of color, of any nationality, sexuality, religion, or cultural diasporas that are misrepresented and underrepresented."
An Uber Idea
Friends and former classmates Ashley Imanë Fields '19, Imani Parker '20, and Shanille Martin '20 reunited at Prospect Park in Brooklyn last summer for a socially distant writing session. It morphed into a writing therapy session and eventually into a brainstorm, answering the question "What happens after graduation, when you are no longer being held accountable for producing writing in the same way?"
They all yearned for a community that would push them, inspire them, and support them creatively. It occurred to them that they could be that community for each other. They talked about life, writing, and what came next on their paths in life. They put random ideas into the air, excited to be in the company of others that cared to hear them.
Sharing an Uber ride home, they spoke about the publishing industry, its demographics, and about what it means to be a black woman navigating a white-dominated space and trying to find your footing within an industry that historically leaves out women of color.
In the midst of the conversation, they jokingly suggested starting their own literary magazine. They immediately began to brainstorm a plan of action. Two weeks later, they jumped into that storm. They went to work on making Brown Sugar a reality—they launched a website, pitched their idea on GoFundMe, and promoted the project on social media, opening the door to a new space for creatives of color.
Meeting By Chance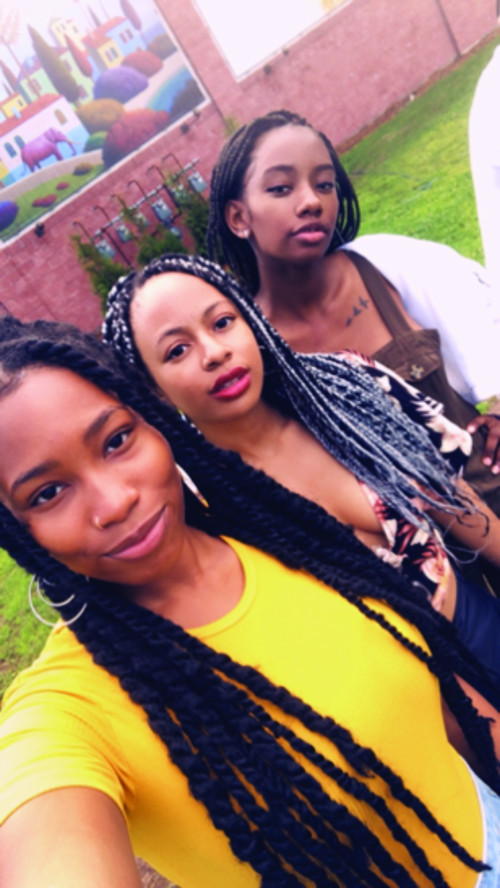 Fields, Parker, and Martin have been leaning on each other since they first met. Even though Fields was already in the close-knit program, she only met the pair during the summer of 2019—in Pennsylvania.
Parker and Martin landed jobs as camp counselors at WritopiaLab, an organization that cultivates a creative writing community for children ages 6 to 18, and where Fields had already been a counselor for a few years. They first spoke outside of a pizza shop in Honesdale, PA. The mutual connection eventually came up: Purchase College and Brooklyn.
While it was hard to believe they never met, it made some sense since Fields had already graduated. She was excited to see more black counselors, especially ones from her hometown who conveniently lived nearby. They worked as supporting staff for the camps evening elective, "Voice, Culture, and Race" that created a safe space for campers of color. Following the camp experience, they remained in close contact.
Publishing Experience
While at Purchase, all three had experience with publishing a literary magazine from their association with Italics Mine. Fields worked on the magazine and Parker and Martin had their work published within.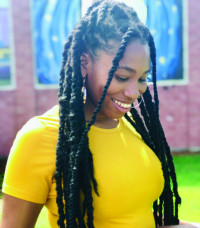 Ashley Fields '19Fields found the experience highly influential. "I was a Poetry Editor and on the Advertising Board, so I built skills in structural editing and copyediting that I can apply to Brown Sugar. Learning the actual process of how a magazine is run had given me much insight into things I'd do the same—how to work with writers during the editorial process—and what I'd do differently."
Martin had her memoir published in Italics Mine and found working with the non-fiction editor instructive. "The editing process gave me a lot of insight into what happens behind the scenes. I loved how empathetic she was towards my work, and that none of her suggestions ever felt forceful. She brought a lot of ideas that I wouldn't have thought of because of how close I was to the piece. I'm definitely using a lot from that experience in how I approach our magazine."
Fields appreciated having a professor of color, associate professor Mehdi Tavana Okasi, teaching the Editing and Production class that produces Italics Mine, but wished the publication featured more submissions by people of color. The experience was formative. "When I say that Brown Sugar is a literary magazine for womxn of color, I mean it literally. Brown Sugar is a literary magazine for womxn of color. For creators who have been denied because others do not understand their artistry and emotion," Fields explains.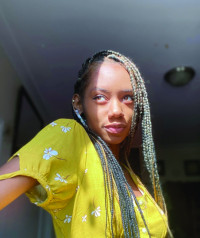 Shanille Martin '20Okasi is incredibly proud of the trio. "They are talented young writers and have either edited or been published in the creative writing program's literary journal, Italics Mine. That they are taking that experience to originate Brown Sugar with a mission to feature the talents of women of color gives me so much hope for the future of our country," he says.
"By channeling their hurt and anguish at the state of continued racial injustices in our country into this endeavor, they rise above the pits of hate and despair and instead, refocus our gaze to the exceptional work women of color are doing to enrich our collective humanity."
The Publishing Plan
With the inaugural issue set for release on November 27, they hope to publish Brown Sugar twice yearly and invite ALL womxn of color to submit their best creative work, from prose to art and photography, from graphic novels to recipes. "We want 'spoonfuls of sugar,' as we consider it to be."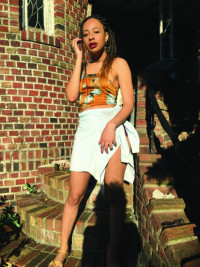 Imani Parker '20"When the time comes, we are excited to know that someone will read our first issue and say, 'I see myself in this piece;' 'I see myself in this publication;' 'This made me feel represented;' 'I feel like I understand this other perspective in a way I didn't before,' or most importantly, 'This moves me. This makes me feel.'"
They believe that's one of the most important things that art can do. "We love it when we read something or experience some form of art and it sets us on fire. Or it makes us feel heavy, or leaves us breathless. We love that."