Chemistry and Art Merge in the Lab
Darren Dempster '18 thrives on Purchase's creative atmosphere and merges his passions for art and science.
Darren Dempster '18 is an artist fascinated with science—or a scientist fascinated with art. Either way, he knew right away Purchase was the right fit when he transferred here in the fall of his sophomore year. Now a senior, he's found a way to merge his two passions on his senior project: he's analyzing the chemical makeup of paintings using infrared light.
A chemistry major minoring in visual arts, he attended Brooklyn Technical High School, where the STEM curriculum bolstered his interest in science. When he was 12, he began taking classes in painting and drawing offered by the Joan Mitchell Foundation (JMF), continuing until he was 17. The programs he attended allowed him to show his work at New York City galleries such as CUE Art Foundation, Smack Mellon, and Pace.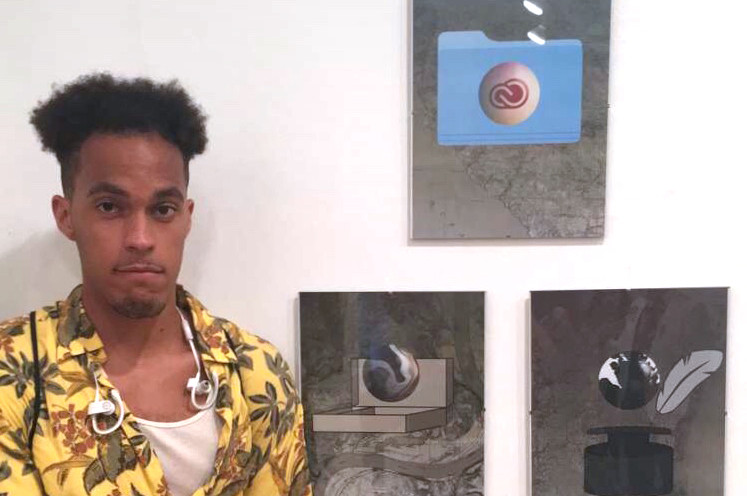 He's remained involved with the JMF, previously as a guest critic for high school students, as an intern on JMF's collaboration with the Museum of Art and Design for their Middle School Portfolio Prep program, and now as a member of their Alumni Council, where he helps coordinate workshops around the City, such as a printmaking workshop at The Children's Art Carnival in Harlem, and exhibitions like the annual Alumni Council Gallery show taking place next summer.
Mixing It Up
Since coming to Purchase, his art practice has largely evolved to digital since he's shifted his focus from painting and drawing to graphic design. And he finds the interdisciplinary environment here allows his two passions to expand and merge.
In the chemistry lab, he has access to an infrared DSLR camera to photograph paintings using infrared light and long exposures to discover whether paint pigments can be analyzed chemically using only light. The implications for chemical analysis of paint pigments include determining the age and authenticity of artwork. His advisor is Associate Professor of Chemistry Stephen Cooke, who specializes in spectroscopy (the interaction between light and matter). Dempster plans to present his findings at the annual Natural and Social Sciences Symposium on May 5, 2018.
Beyond Purchase
With graduation ahead, he's considering a variety of career options, including advertising, or programs in pre-med, art therapy, or to become a physician's assistant.
What will he miss most about Purchase? "It's such a creative atmosphere here. I transferred, so I have something to compare it to. Here, I can look around and definitely find somebody I can work with on a new project, or learn a new craft that I can apply to my work."
Check out his work below.
---
Darren Dempster '18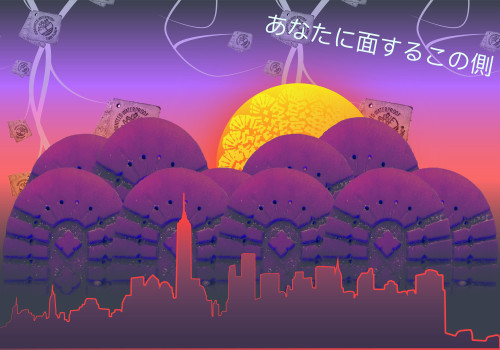 In a recent project, students were asked to develop poster designs in three different art styles using an object to represent themselves. Dempster chose his Timberland boots and a Metrocard, which he presented in psychedelic, Harajuku, and Chinoiserie styles. All images: digital, 7x10 inches, 2017.
—Kristi McKee