Purchase alumni David Grill '86, Jonah Kaplan '95, and Stanley Tucci '82 all made the cut.
When nominations for the 2017 Emmy Awards were announced, three Purchase alumni were each acknowledged for their work in television. 
The 69th Emmy Awards will take place on Sunday, September 17, 2017.
Jonah Kaplan '95 
Jonah Kaplan (film) received two nominations for his work as an executive producer on HBO's VICE. The series received a nomination as Outstanding Informational Series Or Special.
In the category of Outstanding Documentary Or Nonfiction Special, he received a nomination for his work on  A House Divided (Vice Special Report).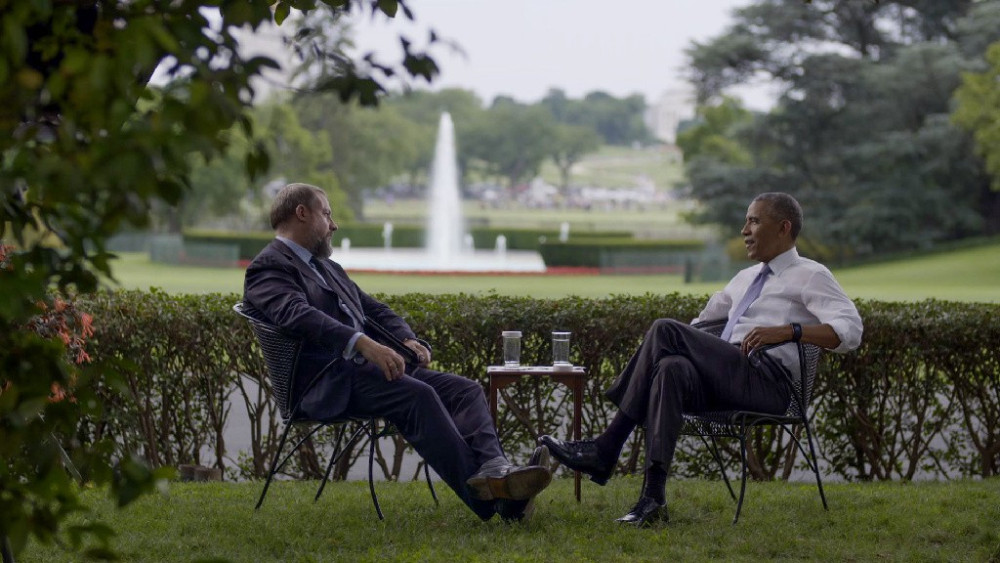 Vice: A House Divided (HBO) earned an Emmy nomination for executive producer Jonah Kaplan '95 (video still with Vice's Shane Smith and President Obama)
Kaplan has worked at VICE Media since 2012, rising to his current roles as executive producer for VICE and supervising producer for VICE News Tonight. His Emmy nominee tally has risen to six with 2017's additions, and he won an Emmy in 2014 as a series producer on VICE. 
---
Stanley Tucci '82
Stanley Tucci (acting) received a nomination for Outstanding Supporting Actor In A Limited Series Or Movie for his role as the movie mogul Jack Warner on FX Network's FEUD: Bette And Joan.  
This is Tucci's eighth Emmy nomination. He's won three Emmy awards in 1999, 2007, and 2016.
---
David Grill '86
David Grill (design/tech), associate professor of theatre design/technology, received a nomination for his work as lighting director on the Super Bowl LI Halftime Show Starring Lady Gaga in the category of  Outstanding Lighting Design/Lighting Direction For A Variety Special.
This is Grill's eighth nomination. He's won three Emmy awards for lighting design in 2002, 2013, and 2015.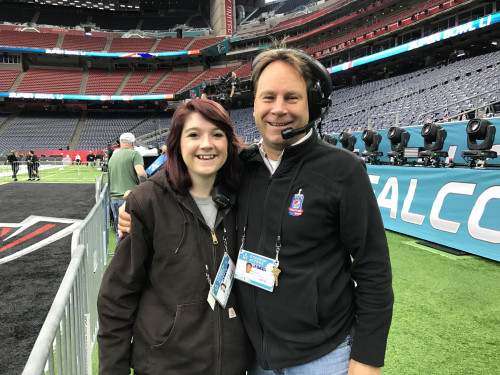 Design Tech student Megan Seibel '17 with her professor Dave Grill at the 2017 Super Bowl
Read about the Purchase student who accompanied Grill to work on the 2017 SuperBowl Halftime Show.