Dreaming of Broadway? Of being an actor? Explore, develop, and grow your creative potential in Young Actors and Performers!
Grades 4-8
Location: Music Bldg., 0078
Experience the importance of collaboration and ensemble work and take a peek into the world of professional acting. This exciting, fun, and interactive skills-building program is based more on process than end result, and is specially designed to help young actors and performers develop self-confidence, a work ethic, and enjoyment in the performing arts. Script, scene, and musical choices are made from age-appropriate repertoire that culminates in a final group performance to showcase their program experience.
Mornings:
Explore together the building blocks professional performers use through daily morning classes in improvisation, movement and diction warm-ups, and relaxation techniques.
Afternoons:
Chose one of two special tracks:
Concentrated Acting Skills: In-depth instruction in building a character through rehearsals for your monologue and scene!
Musical Theatre Skills: In-depth instruction in singing, dancing, and acting in preparation for your musical theatre scene!
Typical Day
Each day will begin with a group warm-up, focusing, reflection, sharing and journal entry exercises.
In the morning, students will receive instruction and engage in Movement, Mindfulness, Voice, Speech, Acting, Music and Improvisation, imagination, creative process and observation skills.
Afternoons are spent enhancing skills and rehearsing for the end of session performance. Students will dive deeper into the mentoring process through the learning and rehearsing of the material for the song/dances and scenes.
Some rehearsals may also take place in the mornings and will serve as a context for further instruction, exploration and deepening of skills.
At the end of each day, there will be another short time for meditation, relaxation and reflection to allow for integration of the day's activities.
Objectives:
Give young students with an interest in performing an experience in Acting, Music, Dance and
Improvisation.
Encourage creativity to foster self-worth, self-expression, and self-confidence. Develop presence and focused work.
Students will cultivate respect for themselves, their classmates, the teacher/directors, the arts, the material they are learning, the space and the TA's.
Students will support one another while exploring in the safety of the classroom, as having compassion in interactions with others and the world around them is encouraged.
Special Instructions:
Please wear comfortable clothes and shoes that are appropriate dance and fluid movement. Dance shoes or sneakers are required. Short shorts, short skirts and dresses are not recommended.
Bring sweatshirt/sweatpants to provide the ability to layer up or down, as we will be using both indoor and outdoor spaces each day.
Please have long hair pulled back with hair-bands, barrettes or clips
Refillable water bottles are recommended
All students will receive a folder for all printed materials 
Lunch & Snack:  Students eat lunch picnic style with the Teaching Assistants on campus grounds; outdoors as the weather allows. Students should bring a healthy lunch which can be refrigerated, as well as a mid-morning snack. 
Student Performance:  At the end of the two-week session, students will perform memorized scenes, musical songs and dances for invited family and friends. They will be asked to provide minimal costume suggestions and simple props. The performance will be done without a set, sound or stage lighting in order to feature the actors' work, showcase the student's skills and celebrate their creative talent!

Session II: July 15–26
Monday–Friday, 9:30 a.m.–3:30 p.m.
$1,200 for the first registration
$1,080 for the second registration in the family, Purchase College employees and alumni, and early registrations (received by May 10, 2019)
For a well-rounded summer, combine this program with Young Artists, Young Photographers, Young Filmmakers, Young Writers, and/or Web App Creator and Python Programmer to maximize your creative experience.
Discount for enrolling in multiple programs.
About the Instructors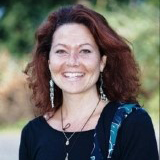 Melanie Gambino (lead instructor) holds a BFA in dance from Purchase College. In additional to majoring in dance, Melanie created her own program in teaching, choreography, and performance in the college's Conservatory of Theatre Arts. Melanie has been performing, choreographing, and teaching professionally for more than 30 years. She is currently a lecturer in the Conservatory of Dance at Purchase College and is the resident choreographer and director of dance in the Performing Arts Department at the Harvey School.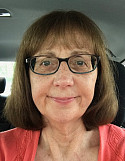 Kathy Kibbey Cushman (music instructor/director) is a music educator with many years of experience working with young people at The Harvey School and Rye Country Day School.  Born and raised in Kentucky, Kathy holds two degrees in music education, with an emphasis in vocal music and theatre.  She also has a background in piano.  Developing young voices and allowing students to discover confidence and skills through performance are her specialties!