Express your creativity through drawing, painting, sculpture, collage, and crafts
Grades 4-9
Sign-in Location: Visual Arts Bldg., Room 1018
Young Artists uses the permanent and special exhibitions in the Neuberger Museum of Art* to foster creativity and imagination, individuality, and collaboration, and to help boys and girls discover and develop their innate gifts and talents. Our instructors are highly imaginative art educators, dedicated to making art an adventure and a lifelong joy for the young artist. Students visit the museum at least twice per week to study contemporary artists, their art, and their techniques. Grouped by age and in small classes, they are then inspired to use drawing and painting, sculpture, collage, and crafts to discover and express their creativity.
This program's art making is held in the college's Visual Arts Building—160,000 square feet of art-making opportunity. Our Visual Arts Building is one of the largest facilities of its kind in the Northeast, providing students with superb studio environments specifically geared to the demands of design and art making.
Family members are invited to attend and celebrate their young artists' accomplishments at the culminating exhibition on the last day of the session.
All art supplies are included. *Neuberger Museum closed for summer 2019 for construction.  Students will utilize campus art resources (outdoor sculpture, building exhibits, etc.).
Typical Day
9:30 a.m. to 10 a.m. Beginning of Day Check-In & Warm Up
Each day begins with an introduction to a fun new art making technique. We use this group time to ask questions and talk about what we have learned. 
10:30 a.m. – 12 p.m. New lesson/Project or Field Trip
Painting, collage, printmaking, sculpture, drawing and more! Each day's projects are designed to accommodate different interests and to create new experiences. Throughout the program, students develop both traditional and experimental artistic skills, while learning learn about art forms inspired from around the world and famous artists from our past and present. Students will have access to the valuable resources on the college campus such as state of the art facilities, skylight studios, outdoor sculptures, and numerous trips to the world renowned Neuberger Museum of Art including a docent led guided tour.
12:00 p.m. – 12:45 p.m. LUNCH
A 45 minute lunch break with their Teaching Assistants, usually eaten outside to enjoy the beautiful green space at Purchase College. This is a great time to re-charge for the afternoon by relaxing, playing games, and hanging out with new friends!
12:45 pm – 2:45 p.m. Group Activity & Individual Studio Time
After lunch we jump back in as a group to work together on a fun collaborative installation project.  During the remainder of the day students have the opportunity to continue the group project or other individual projects with independent time to make what they love. The instructors will review students' current projects one-on-one, introducing students to positive artistic feedback and suggestions for next steps.
 2:45 p.m. – 3:30 p.m. End of Day Check-In
Artistic endeavors finish for the day and everyone engages in responsible studio clean up. We will check in as a group to address any questions or thoughts before heading home for the rest of the day. Ending the day as a group reinforces friendship and artistic community. 
Student Exhibition:
Student share their work with families and friends!  During the program students vote on a theme for their final show. Together the staff and students will mount an exhibition of pieces made during our time together. Children will then bring their work home.
Special Instructions:
Parent/caregiver check-in and out their student at designated location in Visual Arts Building.
Students must bring lunch, refrigerators available.
Children should wear old clothing or bring a shirt/smock. Please be sure that they come with plenty of water!
The Visual Arts Building is air conditioned; children may want to bring a sweatshirt
Session I: July 1–July 12
Monday–Friday, 9:30 a.m.–3:30 p.m.
$990 for the first registration
$890 for the second registration in the family, Purchase College employees and alumni, Neuberger Museum of Art members, and early registrations (received by May 10, 2019)
For a well-rounded summer, combine this program with Young Architects, Young Actors and Performers, Young Journalists, Virtual and Augmented Reality Adventures!, Young Filmmakers, Young Writers, and/or Web App Creator and Python Programmer to maximize your creative experience.
Discount for enrolling in multiple programs.
About the Instructors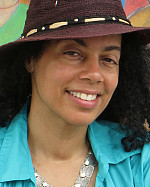 Tova Snyder (lead instructor) received her BA in painting from Yale University and her MFA in painting from Tyler School of Art, Temple University and Temple Abroad in Rome. She received the Arts Award from ArtsWestchester for her outstanding achievement, leadership and vision as an educator. Her work as a painter and muralist has attracted attention nationally and internationally. Completed projects in the New York area include an MTA permanent glass installation at the Harrison Metro North train station and a series of 14 exterior murals covering over 4,000 square feet, commissioned by the City of New York, in the Bronx, NY.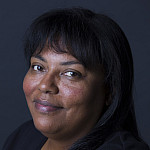 Jennifer Jones (instructor)  is an artist and teacher. Her multimedia practice includes performance, photography, printmaking, participatory and computer art. She is a Civic Practice Seminar Fellow at the Metropolitan Museum of Art and a Create Change Fellow with the Laundromat Project. She obtained a B.S. in Studio Art and Art History from Stony Brook University and she is completing her MFA in Visual Art and her M.A. in Art History and Criticism from Purchase College. She works as a teaching artist in New York City's Public Schools and teaches an Intro to Printmaking class at Purchase College.