Improve your ability to write, record, perform, and promote your own songs of any and all styles!
Grades 9-12

Location: Music Bldg., Room 0001

Let's hear song ideas!

Hone your songwriting skills by taking daily small-group instruction on piano and/or guitar, lyric writing, music theory, and arranging. Learn how to use software programs like Pro Tools and GarageBand. Develop successful means of marketing both you and your music through the Internet and other grassroots-oriented tactics. Participate in hands-on recording sessions and refine your live performance skills under the guidance of seasoned professionals. Receive a DVD of the final performance!
Typical Day
We begin each day by listening to a great song and discussing various aspects of the style, form, feel, etc.
Mini-Lesson
After the group discussion, we begin the day's mini-lesson, highlighting topics such as melody, lyric-writing, song form, music theory, etc.
Workshop
Students will break into groups and expand upon the techniques taught in each lesson. Workshop topics include ear training, song analyzation, live performance techniques, etc.
Lunch
Students may either buy lunch on campus or bring a bagged lunch. Students will eat lunch with program staff on campus grounds outdoors as the weather allows. We recommend bringing a refillable water bottle.
Masterclass
Masterclass is at the core of the songwriting program. Students break off into semi-private groups and share their original songs. Each songwriter will receive direct feedback, tips and guidance from their instructors and peers in a workshop environment. 
Music Technology/Recording: Students will learn how to use digital music software, mix and arrange their own songs, and record their music.
Music Business: Topics may include how to form a band, music promotion & distribution, copyrights, etc.
Student Performance: At the end of the two-week session, students will perform for family and friends.
The building is air conditioned; students may want to bring in a sweatshirt or jacket.
Session I: July 1-July 12
Monday–Friday, 9:30 a.m.–3:30 p.m.
$990 for the first registration
$890 for the second registration in the family, Purchase College employees and alumni, and early registrations (received by May 10, 2019)
For a well-rounded summer, combine with Acting on Camera Boot Camp, Musical Theatre Boot Camp, Vocal Intensive, Modern Journalism, Virtual and Augmented Reality Adventures!, Web App Creator and Python Programmer, Visual Arts Institute, Architecture Intensive, and/or Creative Writing Workshop. Discount for enrolling in multiple programs.
Interested in undergraduate programs at Purchase College? Check out Voice & Opera Studies, Studio Composition, Music Composition, Studio Production, and Jazz Studies Programs in the Conservatory of Music.
About the Instructors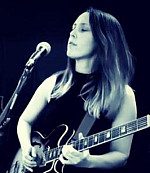 Beth Callen (lead instructor) is singer/songwriter, multi-instrumentalist, and a graduate of SUNY Purchase (BM, Studio Comp, Magna Cum Laude) with a performance certificate from Berklee College of Music. She performs regularly with her own blues trio and many NYC-based bands including Grammy Award-winner Tim Kubart, the all-female GN'R tribute Guns N' Hoses (the part of Slash), among others. She has written and recorded two full-length albums and an EP and was signed to Cordless Recordings (Warner).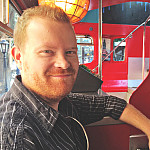 Toby Caldwell (instructor) Growing up in the music business, Toby Caldwell has worked along side his family in the Cactus Theater and Caldwell Studios; becoming highly skilled in all aspects of stage production, performance, live sound, studio engineering, and music business. Playing drums as his musical focus, he has performed with many headlining acts such as Alison Krauss, Richie McDonald, Mack Davis, Joe Ely, Leon Russell, and many more.