Keerati Jinakunwiphat '16 Makes History at NYCB
The choreographer is the first-ever Asian American woman commissioned to create new work at the New York City Ballet.
Keerati Jinakunwiphat '16 made history when the New York City Ballet presented her work Fortuitous Ash set to the music of Pulitzer- and Grammy-winning composer Du Yun as part of their 21st Century Choreography Program.
The February 1 premiere is a milestone for NYCB as they enter the choreography and music of female artists of Asian heritage into their repertory for the first time.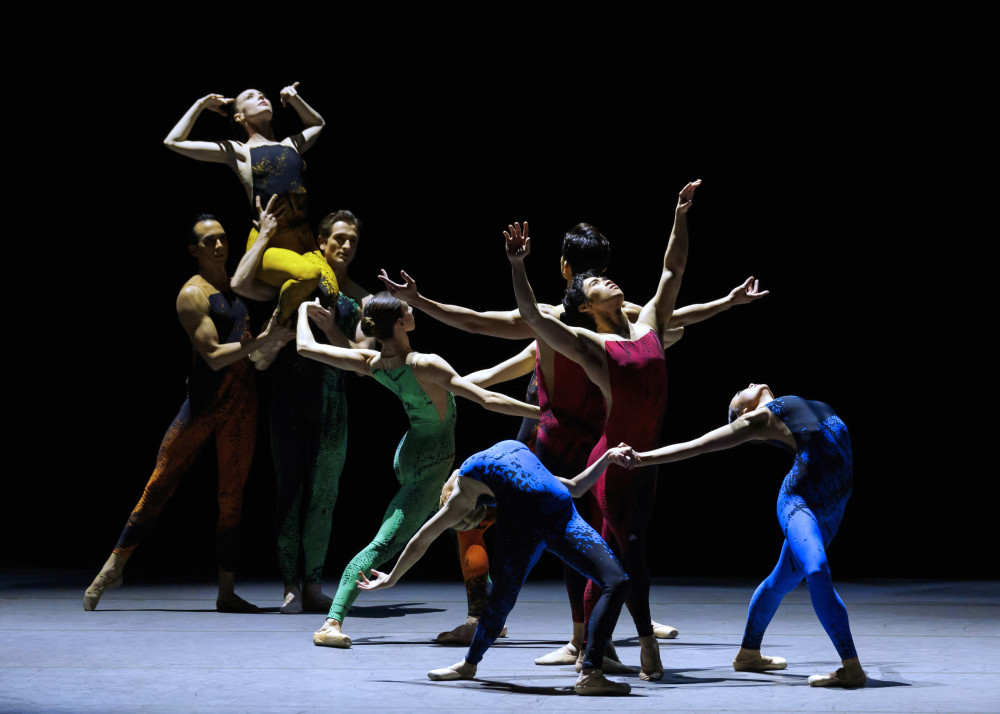 Fortuitous Ash (World Premiere), choreography by Keerati Jinakunwiphat, music by Du Yun, New York City Ballet, David H. Koch Theater, Lincoln Center, Wednesday, February 1, 2023. 7:30pm. Credit Photo: Erin Baiano
Jinakunwiphat is a Thai-American who has been a member of A.I.M. by Kyle Abraham '00 since 2016.
---
"American culture promotes individuality, which I love, and I think is super important," she adds, "and I always want to have my dancers shine as themselves, and be seen as themselves, onstage.

"And then, thinking more about my Thai culture, which is super heavy on community and family: That's where the connectivity lies in my work. People support each other and move together, and it becomes something bigger than themselves." (The Washington Post.)
---
She credits Doug Varone '78, a guest lecturer in the Conservatory of Dance, as instrumental in her development as a choreographer. 
"I think the biggest takeaway from that was feeling like I could create from instinct and intuition, which made me realize that there's already so much existing within me." (Playbill)
---
Jinakunwiphat first worked with NYCB assisting Abraham and then participated in the New York Choreographic Institute's Fall Session 2021, the result of which was Impeccable Quake, also set to music by Yun.
A second NYCI working session in the summer of 2022 led up to Fortuitous Ash, her first commission for the New York City Ballet stage.
---
Jinakunwiphat was named one of 25 to Watch in 2021 by Dance Magazine.
---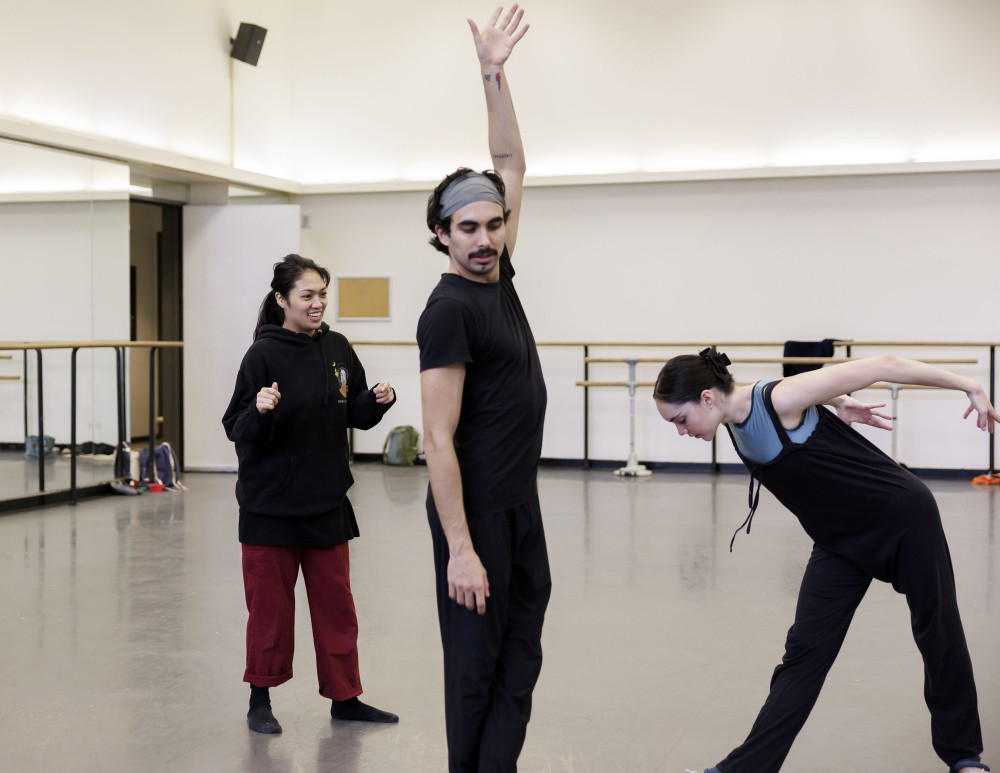 Keerati Jinakunwiphat rehearsing Mira Nadon and Sebastian Villarini-Velez in her new ballet for New York City Ballet, Wednesday, November 16, 2022. Credit Photo: Erin Baiano