Since graduating, Kyle Abraham '00 has literally been on the move. Developing and performing works for A.I.M, the company he founded, Abraham has been commissioned by a variety of dance companies.
Most recently, Abraham received two international commissions from the Royal Ballet. Abraham's work, Optional Family, a divertissement, premiered in May 2021 as part of their 21st Century Choreographers program. His most recent work, The Weathering, premiered in March 2022 to rave reviews.
He served as a visiting professor in residence at UCLA's World Arts Cultures in Dance program from 2016 to 2021.
And in 2021, he was named the Claude and Alfred Mann Endowed Professorship in Dance at The University of Southern California Glorya Kaufman School of Dance.
Abraham currently sits on the advisory board for Dance magazine and the artist advisory board for Hubbard Street Dance Chicago. In 2020, he was selected as Dance magazine's first-ever Guest Editor.
Additionally, Abraham premiered When We Fell in 2021, his third creation for the New York City Ballet, which The New York Times reviewed as "among the most beautiful dance films of the pandemic."
Previously, Abraham collaborated with NYCB Principal Dancer Taylor Stanley on Ces noms que nous portons, a Lincoln Center and NYCB commissioned solo; choreographed Unto The End, We Meet, commissioned by the National Ballet of Cuba, and choreographed the music video for Sufjan Stevens' Sugar.
He premiered to be seen, a new solo for American Ballet Theatre Principal Dancer Calvin Royal III for the 2020 virtual Fall For Dance Festival. The New York Times raved "how skilled he has become at mingling the ballet vernacular with other forms, from hip-hop to West African movement" and his unique talent for "finding the person within the dancer and the bodies within a body."
In fall 2019, he choreographed Ash, a solo work for ABT Principal Dancer Misty Copeland; Only The Lonely, a newly commissioned work for Paul Taylor American Modern Dance; and The Bystander, a new commission for Hubbard Street Dance Chicago to rave reviews.
Abraham premiered the Bessie-nominated The Runaway for NYCB's 2018 Fall Fashion Gala, which was recognized as one of the "Best Dance of 2018" by The New York Times.
Abraham was one of six choreographers contributing new work to the New York City Ballet's 2018–19 season. Dance magazine applauded this prestigious achievement.
In 2016, Abraham premiered Untitled America, a three-part commissioned work for the Alvin Ailey American Dance Theater; toured The Serpent and The Smoke, a pas de deux for himself and acclaimed Bessie Award-winning and former New York City Ballet Principal Dancer Wendy Whelan as part of Restless Creature; and choreographed for the feature-length film, The Book of Henry, for acclaimed director Colin Trevorrow.
In 2012, Abraham served as a choreographic contributor for Beyonce's 2013 British Vogue cover shoot, and later that year, Alvin Ailey American Dance Theater premiered Abraham's Another Night at New York City Center.
In 2011, OUT Magazine labeled Abraham as the "best and brightest creative talent to emerge in New York City in the age of Obama."
His choreography has been presented throughout the United States and abroad in Montreal, Ottawa, Italy, Germany, Sweden, France, Jordan, Ecuador.
Fall for Dance Festival at New York City Center
Lincoln Center
Brooklyn Academy of Music
The Joyce Theater
The Los Angeles Music Center
Jacob's Pillow Dance Festival
Théâtre de la Ville
Sadler's Wells
Maison de la Danse
Tanz Im August
On The Boards
Danspace Project
Dance Theater Workshop
Bates Dance Festival
Harlem Stage
Dublin's Project Arts Center
The Okinawa Prefectural Museum & Art Museum
The Andy Warhol Museum
The Byham and The Kelly-Strayhorn Theater in his hometown of Pittsburgh, PA
---
In 2017, Purchase College Celebrated Kyle and his company with a special event: The Abraham in Motion Gala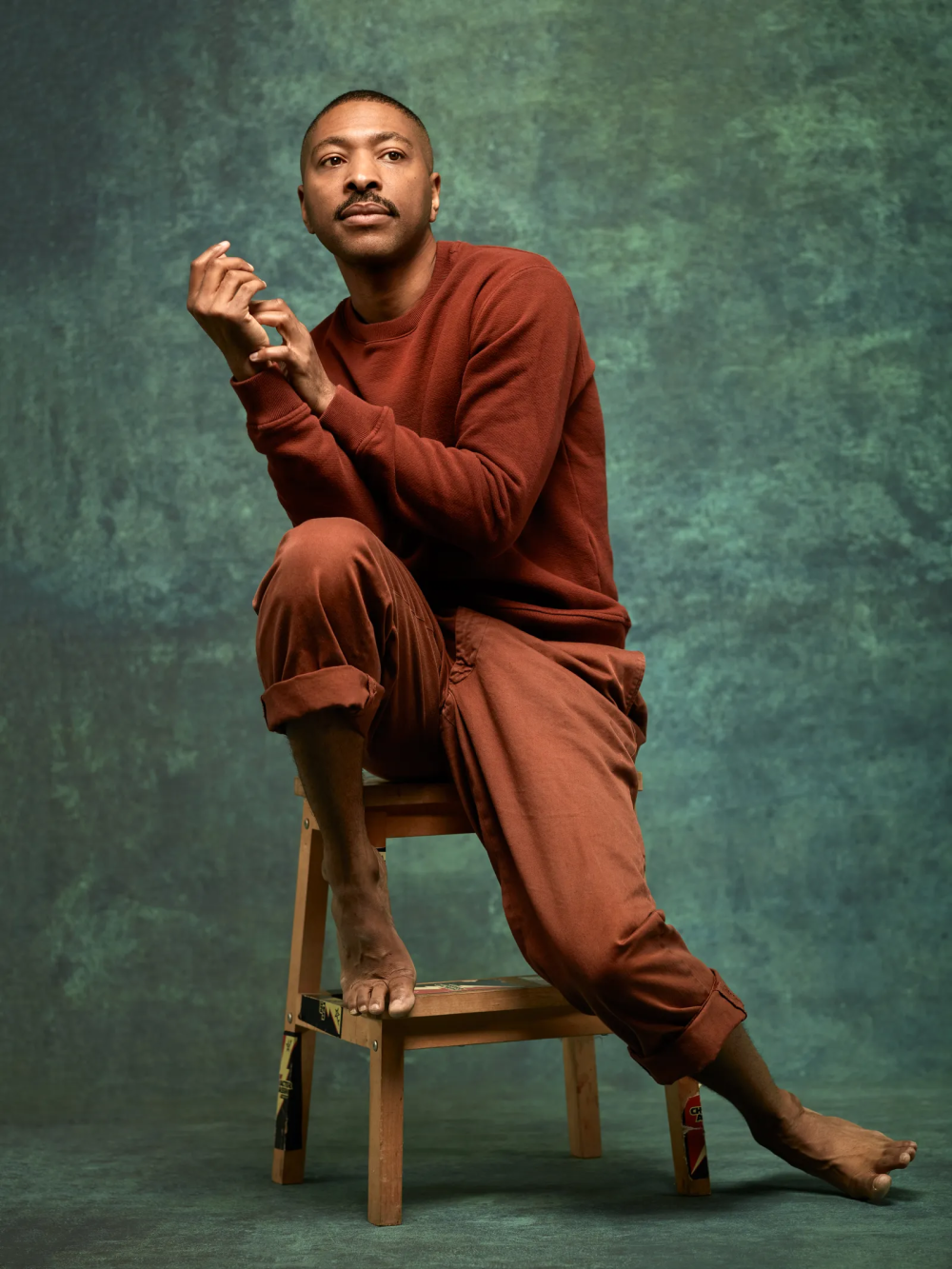 Credit:
Tatiana Wills
Awards / Residencies
2022 Bessie Nomination for Outstanding Choreographer/Creator
2018 Princess Grace Statue Award Recipient
2017-18 Joyce Creative Residency Artist
2016 Doris Duke Award Recipient and
2015 City Center Choreographer in Residence
2013 MacArthur Fellow
2012 Jacob's Pillow Dance Award recipient
2012 USA Ford Fellow
2012 The New York Live Arts Resident Commissioned Artist for 2012–2014
2010 Princess Grace Award for Choreography 
2010 Bessie Award for Outstanding Production (The Radio Show)
2009 Dance magazine 25 to Watch
2008 Jerome Travel and Study Grant