4th Annual POV Festival: April 17–18
Laila Wilson '22 is taking the Annual POV Festival to new heights.
Students from the Playwriting and Screenwriting program are gearing up for the fourth annual POV Festival, scheduled for April 17 and 18, 2021. This collaborative project encompasses the School of Film and Media Studies and will be a multi-disciplinary event for the first time.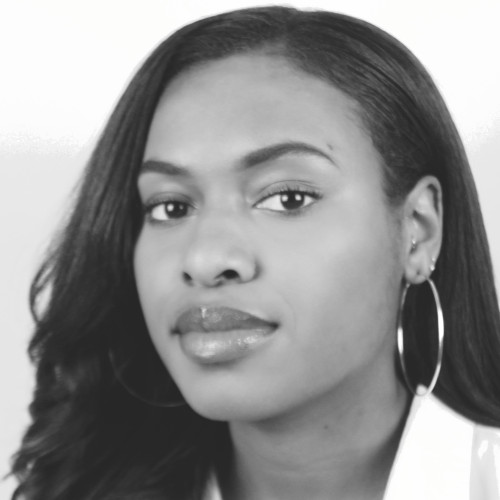 Laila Wilson '22 is spearheading this year's effort as director and producer. Faced with planning a virtual festival during a pandemic, she rose to the challenge and found ways to expand the program in new directions. Beginning in October she began working on the festival while taking classes and interning. She sees it all now as a benefit. "It pushed me to step out of my comfort zone and become innovative," she says. "It also allowed people from all over the country to get involved."
Over 60 writers, directors, animators, actors, and filmmakers developed the scripts for final presentation, with under two months to actualize all 11 scripts before the April events.
"As an avid theatre-goer, I became familiar with the new Zoom theatre and felt the plays had a potential format, but the screenplays posed a challenge. How could I produce intriguing screenplay presentations without Zoom as a factor?"
She had an a-ha moment while watching actors' audition clips. "I knew then I wanted to try 'shot readings,' where actors could report to the studio individually, at staggered times, to tape their lines alone." They collaborated with BK Actor's Self-Tape in Brooklyn, where actors recorded their lines. "The footage was compiled and edited by our in-house editor, Blake Albano, who knocked it out of the park to make it appear as if the actors were in the same space together," Wilson explains. Videographer Kim Halliday shot b-roll, which was later inserted. "I think we learned a lot together and had a ton of fun doing so despite it being a difficult and time-consuming process."
The remaining screenplays were transformed into animations and illustrated storyboard projects by students in the School of Art+Design. Students and alumni from the Conservatory of Theatre Arts worked to create virtual presentations of play selections and Wilson and her team partnered with a non-profit theatre in Ybor, Florida, LAB Theater Project, to perform in-person and live-stream the winning staged play.
For Wilson, the process taught her about the artist community itself. "I've reached out to many artists of different disciplines. Every last person was willing to help out with the event, from a graphic design company, theatre company, recording studio, voice actor company, and more," she says. "The actors were incredibly warm, mindful, and attentive to what we needed for the pieces."
She also believes the project is a testament to the student body at Purchase. "It is really amazing to see a collaboration between students from the School of Film and Media Studies, Theatre Arts, and the School of Art+Design. I'm grateful for all of the working relationships developed from this festival. I hope that this festival shines a spotlight on Purchase because we have so much talent at our school."
Wilson hopes to attend graduate school for dramatic writing and to become a showrunner eventually.
---
Visit povfestival.com for a list of the winning plays, screenplays, and films. Follow along on Instagram @povfestival.
---
POV Festival is scheduled for the weekend of April 17 and April 18 and will be live on Vimeo starting 6:00pm (ET) each day. April 17 showcases theatre, and April 18th showcases screenplays and films.