Christoper Robbins' American Riad Project Receives Big Grant
The Kresge Foundation Innovative Projects program awards $150,000.
The Kresge Foundation recently granted $1.9 million for 28 new projects and planning efforts to transform Detroit neighborhoods as part of their Kresge Innovative Projects: Detroit efforts, which include neighborhood hubs, green spaces, public art, and more.
Congratulations to Christopher Robbins, director, School of Art+Design and associate professor of sculpture, and the organization he co-founded, Ghana Think Tank and their partners for receiving a $150,000  for their project American Riad.
Purchase College students work with community volunteers and several local organizations in Detroit on the project that seeks to use arts and culture to build community and stave off gentrification.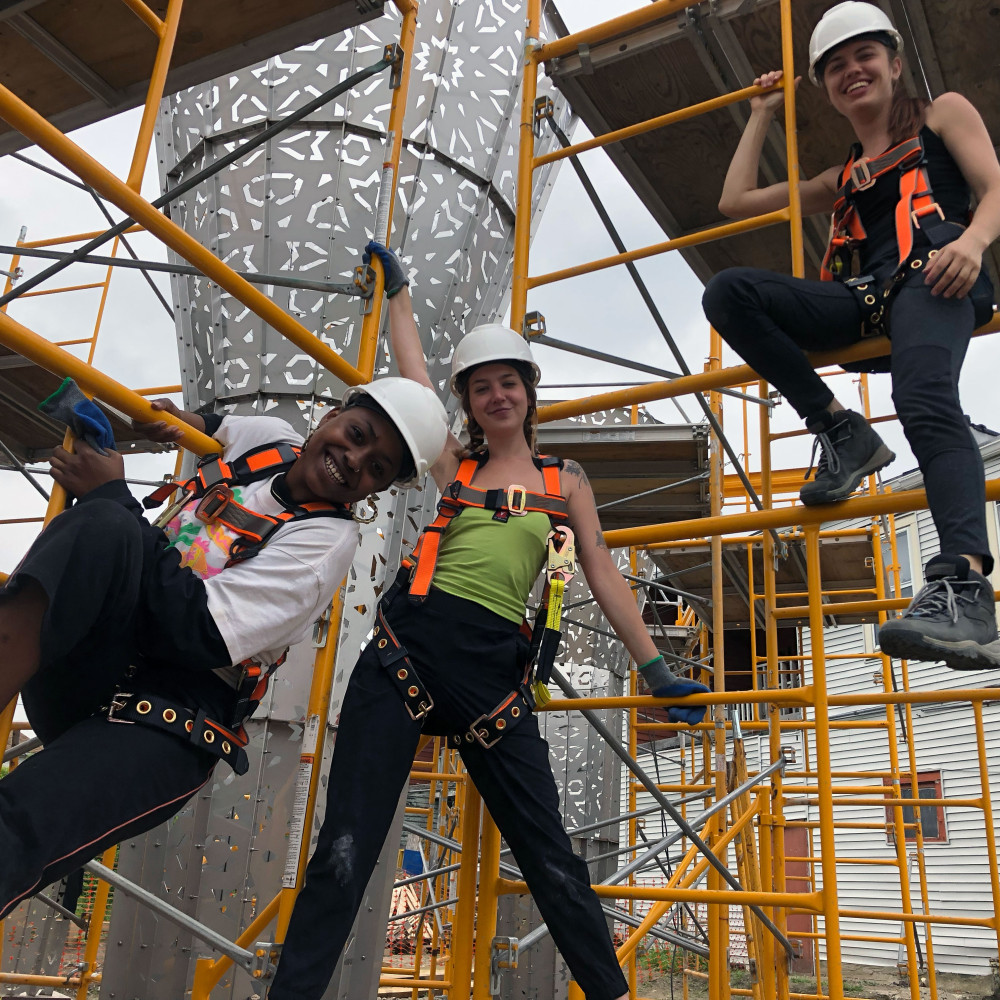 American Riad is an innovative public art project that strives to combat social isolation through a space devoted to community connection in Detroit's North End. The collaborative project will eventually turn an empty 12-unit building, an abandoned house, and the vacant lot that lies between them into eight low-income apartments and six businesses surrounding a Moroccan-inspired shared courtyard.
The grant will fund complete construction of the 2,000 square foot sculpture designed by Detroit partners, Moroccan artists, a Syrian architect (Marwa Al-Sabouni), and Purchase students that links formerly abandoned homes and businesses in the North End of Detroit. What was once a vacant lot will be transformed into a beautiful public courtyard with a fountain and outdoor kitchen fed by rainwater catchment.
The funds will also allow the project to finish renovation of an abandoned single family home into a habitable home and artist residency.
Once it's complete it will be the first residential land trust in the state of Michigan, creating an open source legal structure to help others in Detroit fight gentrification and keep the neighborhood affordable.