Ted Fox '76: Author of Showtime at the Apollo
Reworks original into a critically acclaimed graphic novel for a new generation.
Ted Fox '76 (political science) is the author of Showtime at the Apollo. Originally published in 1983, it remains the definitive history of Harlem's Apollo Theater.
Fox has reworked the material into a graphic novel, Showtime at the Apollo: The Epic Tale of Harlem's Legendary Theater, for a new younger audience who may not be aware of the Apollo's rich history. Illustrated by James Otis Smith, the book will be published by Abrams ComicArts on January 8, 2019.
Read more about the new publication in the New York Times here.
Hear Fox and Smith interviewed on public radio here.
---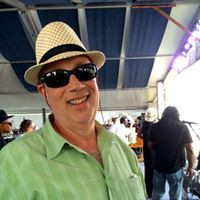 Fox is also author of In The Groove, a collection of interviews with the legendary men who shaped the music industry. He was senior editor/music features for Audio magazine and is a producer and manager, most notably of Buckwheat Zydeco.
He earned a Master's degree from the Columbia University Graduate School of Journalism. Fox also co-owns and was the original backer of the Mexicue restaurant chain in New York City.