Purchase College FINALISTS at the SUNYWide Film Festival 2017
Lee Manor, Brandon Arroyo and Nic Inglese, Film BFA seniors, have four films between them nominated as finalists in the category Best Short Narrative Film in this annual competition.
JORDAN TETEWSKY AND ANTHONY RISO  TAKE HOME PRIZES!!
Purchase College was well represented on the list of Official Selections for the 2017 SUNYWide Film Festival. With over 200 submissions from 23 campuses, eight films made by current or former Purchase College students are on the list of 39 finalists.
 The films selected for competition were screened at the festival November 9th-11th at SUNY Buffalo State.  Congratulations to all!
Nominated for Best Narrative Film:
 ZVOOV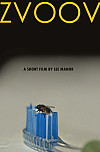 On the night before his big tennis match, a man must first defeat a nefarious foe - a house fly.    LEE MANOR 
 TAKE THE HIT
Arrogant Ron has to find the hard way to change his attitude about life.    LEE MANOR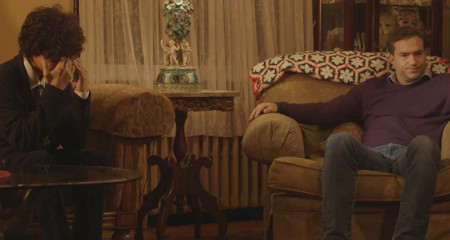 JOURNEY TO THE LAST CHRISTMAS DANCE
While waiting for his date to get ready, a young man bonds with his date's father.  NIC INGLESE
Also Nominated for Best Narrative:
ESTRELLA
BRANDON ARROYO
NECKTIED   
HARRIS VAN ALTERMAN 
FRAUD 
ANTHONY RISO       WINNER BEST NARRATIVE

BOLUE VIENE
JORDAN TETEWSKY    WINNER AUDIENCE AWARD
Nominated for Best Documentary:
THANKS FOR THE MEMORIES