Honorary degree recipients chosen for their significant contributions to cultural and civic life.
The 45th annual commencement ceremony took place on Friday, May 19, 2017 at the Westchester County Center in White Plains, NY. 
Degrees were conferred upon nearly 1,100 graduating seniors. The event featured the music of Purchase faculty member Joe Ferry and the Big Ska Band, which created a unique experience that reflects the school's culture.
This year's honorary degree recipients were men and women who have made significant contributions to cultural and civic life, including Former Mayor David N. Dinkins, Pulitzer Prize-winning art critic for The New York Times Holland Cotter, and cultural leader Barbaralee Diamonstein-Spielvogel.
Grammy-nominated singer-songwriter Regina Spektor '01 received the President's Award for Distinguished Alumni. 
Cody La Vada, a multi-disciplinary artist, writer, and educator on transgender and LGBTQ issues, offered remarks on behalf of the senior class.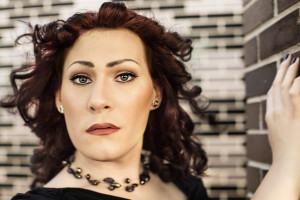 Cody La Vada '17
Purchase College President Thomas J. Schwarz says, "Though many look at graduation as an end, the word commencement itself refers to a beginning. I have no doubt that this year's graduating class will continue in the Purchase tradition of Thinking Wide Open as they forge new pathways in the liberal arts, humanities, natural and social sciences, and performing and visual arts."
About the Honorees

David N. Dinkins
David N. Dinkins was elected the 106th mayor of the City of New York in 1989.
As the first, and only, African American mayor of NYC, he was dedicated to changing the lives of minorities and underserved communities through his work to increase housing for the homeless and mentally ill, address the city's drug and AIDS crises, and help rebuild communities in Harlem, the South Bronx, and Brooklyn.
Mayor Dinkins joined Columbia University's School of International and Public Affairs (SIPA) as a Professor in the Practice of Urban Public Policy in 1994. 
---

Holland Cotter
Holland Cotter is co-chief art critic of The New York Times, where he has been on staff since 1998. He was awarded the Pulitzer Prize for Criticism in 2009.
He writes about a wide range of art, and has made extended trips to Africa and China for The Times.
Well known for criticism that mixes personal, political, and cultural insights, he is being honored for outstanding contributions to the cultural conversation happening today.
A fellow of the American Academy of Arts and Sciences, he has degrees from Harvard College, Columbia University, and the City University of New York. 
---

Barbaralee Diamonstein-Spielvogel
Barbaralee Diamonstein-Spielvogel is an author, preservationist, civic activist, curator, and television producer.
For more than 50 years, she has served the City of New York, New York State, and several presidential administrations in order to expand cultural and historical offerings and resources to a wider audience.
Her leadership roles have included the first director of the New York City Office of Cultural Affairs; founding director of the US Holocaust Memorial Museum; and vice chair of the US Commission of Fine Arts.
She was a founding director for both the Highline elevated park and the Trust for the National Mall.
Diamondstein-Spielvogel was a founder/chair of the NYC Landmarks 50+ Alliance; the longest serving member of the NYC Landmarks Preservation Commission; and chair of the Historic Landmarks Preservation Center.
In 2016, Governor Cuomo appointed her Chair of the New York State Council on the Arts.
---

Regina Spektor '01
Regina Spektor was born in Moscow and emigrated to New York City at the age of nine.
She attended the Conservatory of Music at Purchase College where she studied studio composition and graduated cum laude with a bachelor of music.
Her first album was self-published while a senior at Purchase. She went on to release several other albums including 2006's Begin to Hope, which went Gold, and her most recent album, the acclaimed Remember Us to Life.
Her songs have been featured on shows such as Grey's Anatomy and Orange is the New Black, including the Grammy nominated "You've Got Time."