Support Purchase & the School of Liberal Arts and Sciences
Thank you for making an investment in Purchase College students.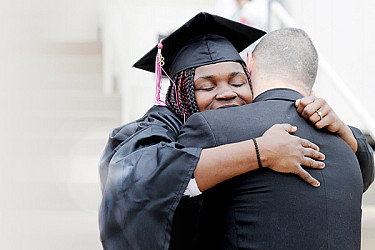 You can direct your gift to:
The School of Liberal Arts and Sciences Senior Project Fund
(invest in future seniors and their required final projects*)
The School of Liberal Arts and Sciences General Fund
(resources specifically for use within LAS)
The Purchase Fund
(for the areas of greatest need on campus)
The Make An Impact Fund
(emergency funds to help students experiencing a financial or family crisis)
If you have any questions, you can reach us at giving@purchase.edu. 
---
---
Christian and Bradley, Sociology majors who are examining the latest trends in meditation technology, including mobile apps.
Jessica, a Film and Media Studies major who is creating a coming of age film inspired by personal experiences.
Bernardo, an Economics major who is studying the militarization of police in the United States.
Julia, a Psychology major who is analyzing Theories of the Mind and empathy skills.
Your 100% tax-deductible gift can help future LAS seniors complete their required senior projects and earn their degree.