Support Purchase & the School of the Arts
Thank you for making an investment in Purchase College students.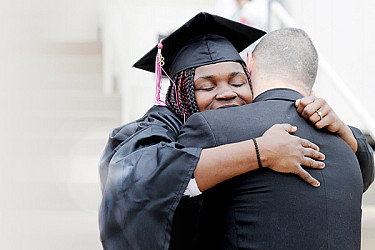 You can direct your donation to:
The School of the Arts Senior Performance and Exhibition Fund
(invest in future seniors and their required final projects*)
The School of the Arts General Fund
(resources specifically for use within SOA)
The Purchase Fund
(for the areas of greatest need on campus)
The Make An Impact Fund
(emergency funds to help students experiencing a financial or family crisis)
If you have any questions, you can reach us at giving@purchase.edu.
*Examples of Class of 2020 SOA Senior Performances and Exhibitions include:
Sonya, an Arts Management major who is developing a contemporary dance production that depicts her emotional experience with physical disability.
Avram, a New Media major who is exploring the use of fungal mycelium as a sculptural/practical material.
Inza, a Painting & Drawing major who is creating a series of paintings to shine a new light on police officers.
Maya, a Theatre and Performance major who is creating a one-woman show based on the women of her family.

Your 100% tax-deductible gift can help future SOA seniors complete their required senior projects and earn their degree.