Create original work in various genres: fiction, poetry, playwriting, memoir, and essay!
 

Grades 9–12

Location: Humanities Building, Room 2033

Interested in creative writing? Create original work in various genres: fiction, poetry, playwriting, memoir, and essay. Guided by accomplished, experienced instructors who foster a supportive atmosphere of productivity and fun, the workshop-style format allows you to share your work and encourages discussions of writing technique and craft, including voice, character, tone, plot, and point of view. Produce polished pieces that can be used for college essays and/or award submissions. The program culminates in a reading to which friends and family are invited and publication in the institute's online literary journal.
Typical Day
Morning
Craft Talk and Exercise 
Students will focus on the genres of nonfiction, fiction, poetry, and writing for the theatre (oneact plays, monologues). We start each day with a lesson focusing on an element of craft (technique): dialogue, description, tone, point of view, plot, revision, etc. Following this, there is an exercise. Students are encouraged to use the daily craft exercise as a point of departure for generating their own pieces.
Lunch
Students may bring lunch, which can be refrigerated. They eat lunch with staff on campus grounds or - Students may purchase lunch at the cafeteria on campus
Afternoon
Writing Period & Group Writing Prompts, Games, and Exercises
During the writing period, the lead instructor and the teaching assistants will be on hand to offer one-on-one assistance and feedback.
In the afternoon, students participate in activities which are intended to foster creativity and spontaneity within the individual and the group
Session II: July 15–July 26
Monday–Friday, 9:30 a.m.–3:30 p.m.
$1,200 for the first registration
$1,080 for the second registration in the family, Purchase College employees and alumni, and early registrations (received by May 10, 2019)
For a well-rounded summer, combine with Acting Intensive, Filmmaking Institute, Songwriting Workshop, Vocal Intensive, eSports Apprentice - YouTube© Streamers and Gamers, Battle Royale: Make Your First Fortnite® Style Video Game, and/or Virtual and Augmented Reality Adventures!.
About the Instructors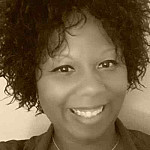 Rachel McCain(lead instructor) was formerly the Visual Arts Coordinator for the Summer Youth and Precollege Programs at Purchase College. She is a writer, editor, and educator whose work and interests span across disciplines. She first joined the college in the fall of 2013 and was appointed a lecturer in 2014. Rachel received an MFA with a concentration in Creative Nonfiction Writing from Sarah Lawrence College. Currently, she is a candidate for an MEd in English Education at Columbia University.