Explore professional, conservatory-style training in acting!




Grades 9–12

Location: TBA

This four-week precollege program offers a concentrated summer training experience in the craft of acting, taught by experienced professionals. The hands-on, conservatory-style curriculum gives students a chance to learn acting techniques used in modern theatre, television, and film. The actors have the opportunity to immerse themselves in contemporary scene work, monologues, and improvisational theatre exercises that develop the crucial skills of building characters, heightening self-awareness, and exploring a wide emotional range.
Students discover not only how to express themselves individually but also how to work as an ensemble, gaining valuable leadership skills and learning mutual respect while having fun and making friends. This program offers the opportunity to work with professional theatre artists who are devoted to nurturing the next generation of actors.
Guest artists from the field—including casting directors teaching on-camera technique, directors, stage fighters, and actors—teach master classes weekly.
Additional training includes audition technique (focusing on the college audition), improvisation, voice, movement, and relaxation techniques.
The training culminates in a fully staged performance of contemporary scenes, monologues, and improv theatre games, giving students an opportunity to share their work with family and friends.

Acting Intensive made it into Backstage Magazine's Top "15 Amazing Pre-College Summer Theater Programs"!

"Head to the hills an hour outside of New York City for this four-week, conservatory-style program aimed at grades 9–12. Students study Stanislavski technique, improv, script analysis, and more as part of SUNY Purchase's immersive training, and practice audition technique in preparation for BFA admissions. Other precollege programs for theatre-loving high schoolers? Try the Songwriting Workshop or the Vocal Intensive."
Typical Day
Morning:
Entire Group Warm-up with both instructors in Studio D in the Dance Building. This session includes Physical warm-ups with movement, Improv exercises, Vocal exercises and Focused Meditation.
Break-Out Morning Sessions:
In two smaller groups students rotate between the two individual instructors for Improvisation Classes and Rehearsing scenes and monologues. All rehearsals are the Humanities Theatre. The emphasis in scene class is on developing strong acting technique, script analysis, building a character, clarity of intention, and fluid physical/vocal expression. There is a short snack break in between the group rotation.
Lunch: 12:30-1:30 p.m.
Break-Out Afternoon Sessions:
Rotate with the same groups until dismissal at 3:30pm with two groups focusing on continuing rehearsal of scenes and monologues and improvisational exercises and forms.
The groups change from week to week as the work progresses, and scene partners change as well so that all actors get an opportunity to collaborate with a variety of partners.
Master Classes are a highlight and bonus of the program that include professional visiting guest artists working with the students. Casting Director teaches audition technique and on-camera work, Stage Combat is an introduction to stage fighting, a Shakespeare workshop with a professional actor and Q&A session and Creative Movement workshop that encourages expressive exploration onstage with music.
Final Performance:
Throughout the 4-week intensive, students will be assigned a series of contemporary monologues (first week), and 2 two-character scenes (2nd and 3rd weeks) that are cast age appropriate and feature them in roles that are both challenging and rewarding. The company also works with improvisational theatre forms that have been rehearsed and will be performed. The final scenes are chosen based on the strength of their work prior to the last week, when the focus shifts to preparation and rehearsal for the performance on the Purchase stage. This final performance is done minimally without sets, sound, costumes or light cues. The focus is on the process and the work of the students, on their creativity and skills attained throughout the program. Students will leave with a confident sense of themselves, and a solid technique and approach to future work.
Four (4) Weeks: July 1–July 26
Monday–Friday, 9:30 a.m.–3:30 p.m.
$2,100 for the first registration
$1,890 for the second registration in the family, Purchase College employees and alumni, and early registrations (received by May 10, 2019)
For a well-rounded summer, combine with Acting on Camera Boot Camp, Musical Theatre Boot Camp, Web App Creator and Python Programmer, and/or Creative Writing Workshop. Discount for enrolling in multiple programs.
Interested in Undergraduate Theatre Programs at Purchase College?
Check out the acting BFA program (recently chosen as a top 25 Acting College by Backstage), the theatre and performance BA program, and the theatre design/technology BFA program in the Conservatory of Theatre Arts.
About the Instructors:
Denise Bessette (lead instructor) returns for her sixth summer in the Youth and Precollege Programs in the Arts acting programs. She is a co-founder and artistic producer of Hudson Stage Company and has co-produced all of its mainstage productions and staged reading series. Her TV and film work includes Law and Order, Law and Order SVU, Seinfeld, and LA Law. She is a lecturer in the college's Conservatory of Theatre Arts and teaches throughout Westchester County.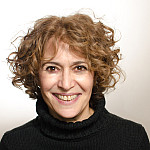 Linda Gelman (instructor) is a producer and founding performer in Chicago City Limits. In addition to being an improviser, she has performed as an actress, singer, and dancer in plays, musicals, cabaret shows, and on TV. She has taught improvisation for many years to adults and children at Chicago City Limits and at schools, colleges, and arts institutions. In addition, she teaches corporate teambuilding, creativity, and public speaking to business clients.