Ready to complete your degree but need some flexibility?
Apply the Credits You've Earned
If you've completed 60 or more credits of undergraduate study at one or more colleges, the General Studies BA program provides an expedient pathway to degree completion.
Satisfy Your Curiosity
Flexible degree requirements allow you to choose from a wide array of courses topics to satisfy your intellectual curiosity.
On Your Schedule
Complete your degree with maximum flexibility. Choose to enroll full-time or part-time with a course mix that works best for you, whether in-person, fully online, or using hybrid modalities. Classes offered during days and evenings.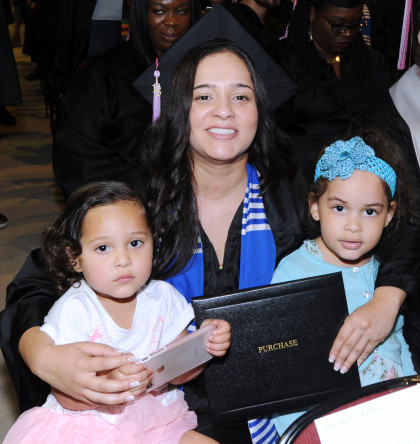 Complete your degree on your time.
Career Focused
General Studies graduates are prepared for employment opportunities in such wide-ranging professions as business, education, public service, social and human services, health sciences, communications, and customer service. 
We pride ourselves on creating applied learning and internship opportunities for our students while in school, to gain the necessary skills and experience to succeed in a career.
Our students work closely with the Office of Career Development on topics such as resume writing, interviewing and applying for jobs.
Creative Core
Creativity is essential to the Purchase educational experience and to wherever you go next.
Whether you take classes online or you go for the traditional classroom experience, you'll join a community where creativity lies at the core. The arts and culture scene on campus thrives and the conversation online inspires.
---
Your Next Move
Whichever path you choose, you will build essential transferrable skills attractive to employers. If you hope to change careers, move up in your current occupation, or trade your job for a satisfying career, we're ready when you are…