We all enjoy the sun on our face, the dirt under our feet, and the air we breathe. But our environment is fragile. And it needs someone to protect it.
We're at a turning point for our planet, and it's not just global warming. Our oceans, forests, and wildlife are all a delicate balance, and right now, they're at risk. 
Be the solution.
It's not just about the science (although science is a big part). To tackle this problem, you'll need to become an economist, sociologist, and psychologist. And a fighter. Our program will prepare you to lead one of the most important fields of your generation, as you literally take on the world.
---
Life of the Env Studies major
---
---
Purchase Garden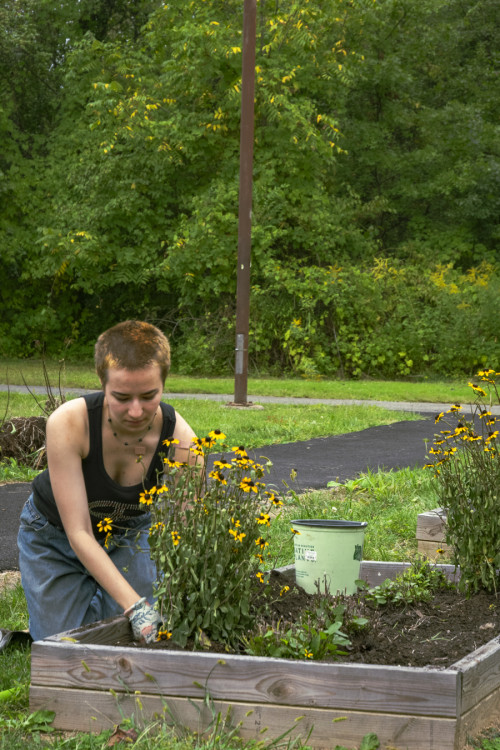 News:
The 5th volume of the Purchase College Journal of Ecology is available to read!

Have you noticed the new bird nest boxes around campus? The Environmental Studies department is using these boxes to monitor and conserve bird species in our area.

A new article was published this month in the journal Ecology and Evolution by Dr. Allyson Jackson, titled "Differential reliance on aquatic prey subsidies influences mercury exposure in riparian arachnids and songbirds."