We all enjoy the sun on our face, the dirt under our feet, and the air we breathe. But our environment is fragile. And it needs someone to protect it.
We're at a turning point for our planet, and it's not just global warming. Our oceans, forests, and wildlife are all a delicate balance, and right now, they're at risk. 
Be the solution.
It's not just about the science (although science is a big part). To tackle this problem, you'll need to become an economist, sociologist, and psychologist. And a fighter. Our program will prepare you to lead one of the most important fields of your generation, as you literally take on the world.
---
Purchase Garden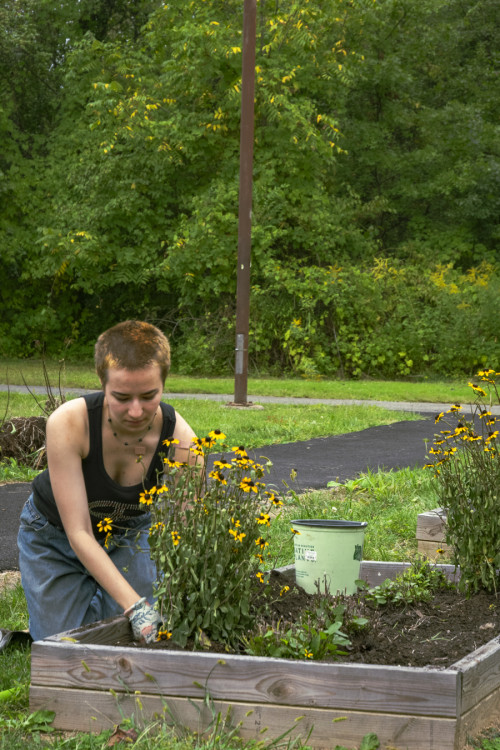 ---
News:
The Environmental Studies department traveled to Albany to attend the 2022 Northeast Natural History Conference on April 23-24.
The NSS Senior Research Symposium was back in person this year and the Environmental Studies department had 4 seniors present their research. 

This marks our first post in a series spotlighting senior research in the Environmental Studies department. Student intern Gianna Papantoniou interviewed senior Paola Cruz-Martinez and wrote this article about her research.