Adrienne Concra is the president of Adrienne Concra Design, a consultancy that works internationally, developing textile collections and home products for Carleton V, Victoria Hagan Home, M & J Décor, Jane Shelton, Parry Murray, Valdese Weavers, Nordstrom Home, Crate and Barrel, Martha Stewart, Cowtan & Tout, and many other companies. She teaches textiles at New York School of Interior Design and co-authored Textiles for Residential and Commercial Interiors, 5th edition, published in 2019.
Esther Dederichs moved to the U.S. in her early twenties looking for adventure and found it in the world of interior design. Her 15 years of experience in interior design and project management include corporate, retail, and medical interiors. She is an NCIDQ-certified interior designer and has been a LEED-accredited professional since 2006. In addition to her BS in interior design, Esther received an AAS in civil technology.
Robert A. Fendler, Assoc. AIA, is an accomplished AutoCad instructor with more than 26 years of experience teaching college students and architectural professionals in the use and application of the leading computer-aided drafting program. His skills range from generating basic CADD drawings through complex 3-D presentation renderings. Having spent 28 years in the architectural field producing construction documents and providing project management, he is now a facilities planning manager for an international corporation.
George Gaspar
, an architect with
Grandberg and Associates
in Mt. Kisco, has been a registered architect in New York since 1993. Currently president of the American Institute of Architects' Westchester and Hudson Valley Chapter, he has varied professional experience in residential, custom, and production homebuilding, and architecture (from commercial to hospitality), developing both restaurant and nightclub environments. Gaspar is associated with Habitat for Humanity Putnam County, designing new residences and renovating homes for families in need.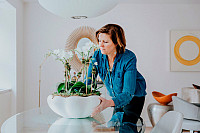 Lisa McTernan has been in the interior design industry for over twenty years and is the owner of Lifestyles & Interiors by Lisa a "Best Of Westchester" design studio managing projects including renovations and additions and all aspects of interior design. She has participated in multiple designer show houses including The Madam C. J. Walker House for which she was featured on HGTV.
Jacqueline Hosford
has more than 20 years experience in interior design and high-end residential construction project management, as well as a rich professional background in theatre and dance. As principal of her eponymous design studio,
www.Jacquelinehosforddesign.com
, she takes on both residential and contract projects. An NCIDQ-certified professional member of ASID, Jacqueline received a BA from Barnard College and an AAS with high honors from the NY School of Interior Design.
Penny Howell grew up in Wales and came to New York as a production assistant on the Broadway show Equus. While working on that show, she studied at the Studio & Forum of Stage Design and designed costumes for numerous dance companies and Off-Broadway shows. After moving to Westchester in 1997, she opened her drapery workroom and now creates window treatments for several interior designers and for private clients.
Dennis Noskin is founder and principal of an architectural / interior design firm specializing in a wide variety of diverse building types. He is licensed in 16 states, certified by the National Council of Architectural Registration Board (NCARB), and is a LEED-accredited professional (USGBC). Noskin has taught as an adjunct faculty member at Marymount College and served in several offices, including president of the American Institute of Architects (AIA) and Westchester / Hudson Valley Chapter.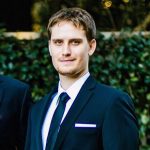 John Rousso
received his Bachelor of Arts and Science in Architecture the from the University of Hartford. Since then he has worked in the field of Architecture and Design for Dennis Noskin Architects. At DNA John works as the Technical coordinator focusing on the building of 3D models with SketchUp. Through the use of SketchUp John offers clients photorealistic renderings, 3D printed models, and virtual reality Walkthroughs, all from the same 3-D model.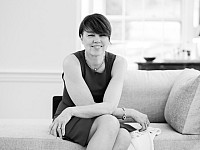 Margaret Wilson
is an interior designer based in Westchester County, New York. Margaret studied interior design at the Fashion Institute of Technology in New York City and has worked as an interior designer for over twenty years, finding beauty in everything along the way from pencils to door knobs to ceiling wall coverings. She's passionate about everything color and design and effortlessly combines different styles and periods to help create unique spaces delivering divine interiors that are truly reflections of the world and the client.